Adding Company Documents and Certificates (User Guide)
14 Dec 2022

2 Minutes to read
Adding Company Documents and Certificates (User Guide)
Updated on 14 Dec 2022

2 Minutes to read
---
Share feedback
Thanks for sharing your feedback!
Introduction
Joblogic provides a Company Documents area allowing users to store and find company documentation in a single, easily accessible area. This user guide will detail how to use this area and how to upload company documents/certificates to it via the back office.
Steps for adding Company Documents and Certificates
1. Login to your Joblogic back office account and click the 'Settings' button from the left hand tools menu and select "Company Documentation" option.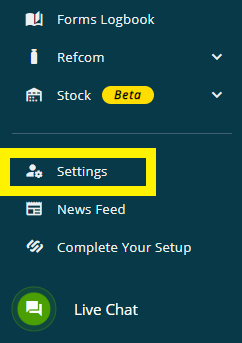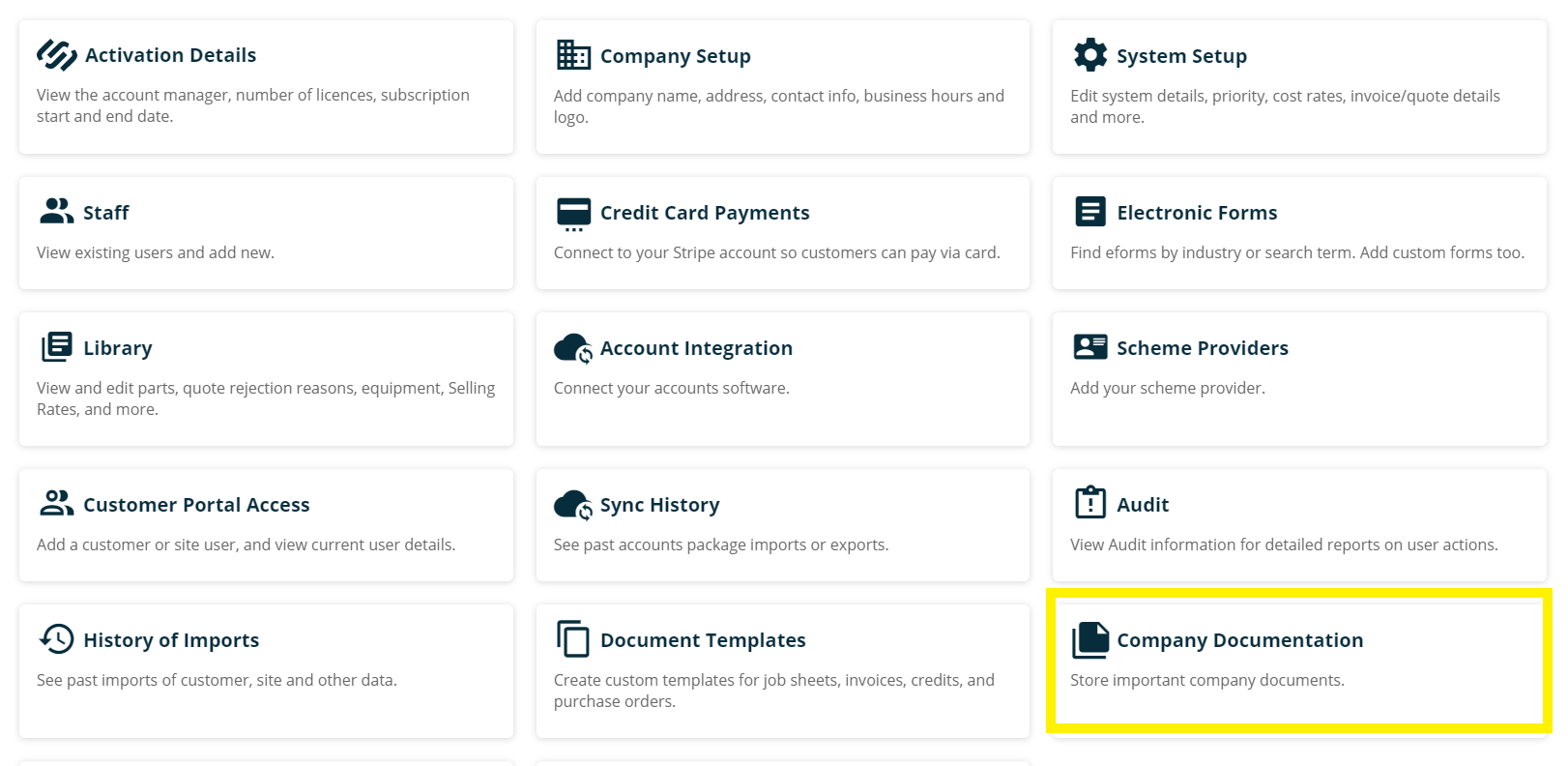 2. You will then be presented with the main Company Documents page, where you will see the 'Add Document' option .

3. By clicking the 'Add Document' button, open the 'Company Document' window and fill in the details of the document as applicable.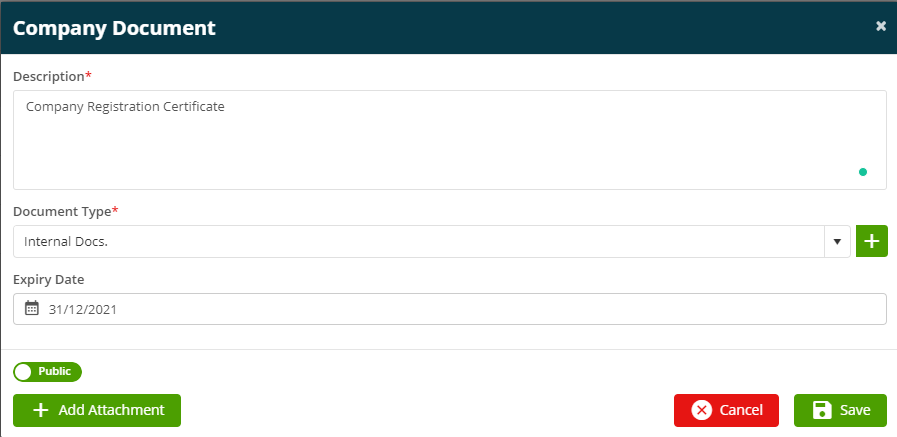 Document types can be used to categorise documents. For example, 'internal policies' or 'company registration certificates'. You can set these up in your Joblogic library by selecting the green '+' icon and entering an appropriate description. Alternatively, they can be set up under Settings > Library > Company Document Types > Add Document Type.
4. To upload the document, select the 'Add Attachment' button and select the file for the document from your local machine.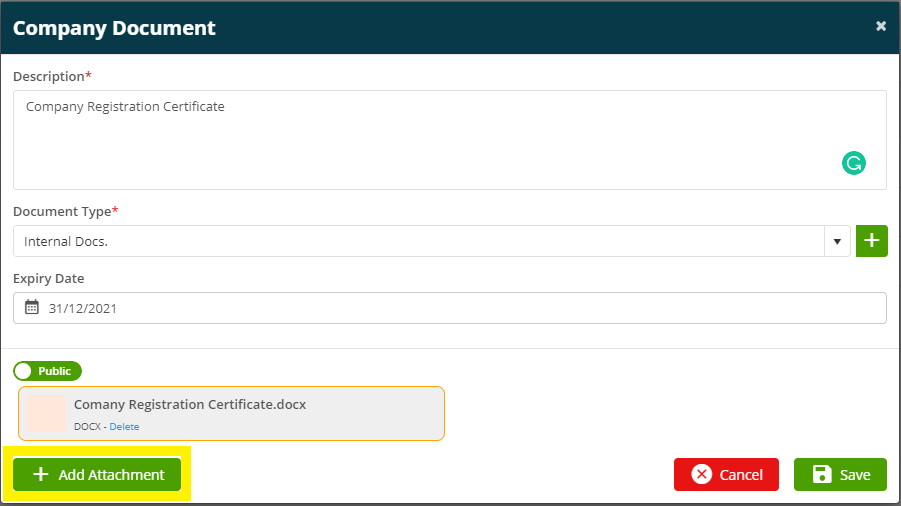 You can mark the document as public or private via the toggle button. Marking as private means that only back office users will be able to view this, If marked as public Engineers will be able to access the document from their Mobile device.

5. Once you have filled the required details, select the 'Save' button and the document will save within your Company Documents area.

Any documents uploaded will then become available within this Company Documents area to refer to when required, both within the back office and on the mobile app (for mobile users who have access to this area).
Searching the Company Documents area
If a high volume of documents are uploaded to this area, specific documents and document types can be filtered via the search filter tool towards the top of the page.

Downloading and amending Documents
The document's system details can be edited and the document itself can be downloaded to your local machine or deleted from the system via the '3 dots' icon for the applicable document.

---
Further Support
For further information or assistance on the above, contact our Support Team on 0800 326 5561 or email support@joblogic.com. Alternatively, our Account and Project Management teams can be reached by emailing accountmanager@joblogic.com or projectmanager@joblogic.com respectively.
Publishing Details
This document was written and produced by Joblogic's Technical Writing team and was last updated on the date specified above. Be aware that the information provided may be subject to change following further updates on the matter becoming available. Additionally, details within the guide may vary depending on your Joblogic account's user permissions."
---
---
Was this article helpful?
---
What's Next