Adding Tasks to Jobs
07 Dec 2021

2 Minutes to read
Adding Tasks to Jobs
Updated on 07 Dec 2021

2 Minutes to read
---
Share feedback
Thanks for sharing your feedback!
Introduction
The tasks option against jobs allows users to add any tasks and associated subtasks, set up in the tasks library (under Settings > Library > Tasks) to the job. This user guide details how to assign tasks to jobs within the back office.
Adding Tasks to Jobs
In order to assign tasks to a job, navigate to 'Jobs' > 'All Jobs' within the left side main menu and use the search and filter tool to locate the applicable job.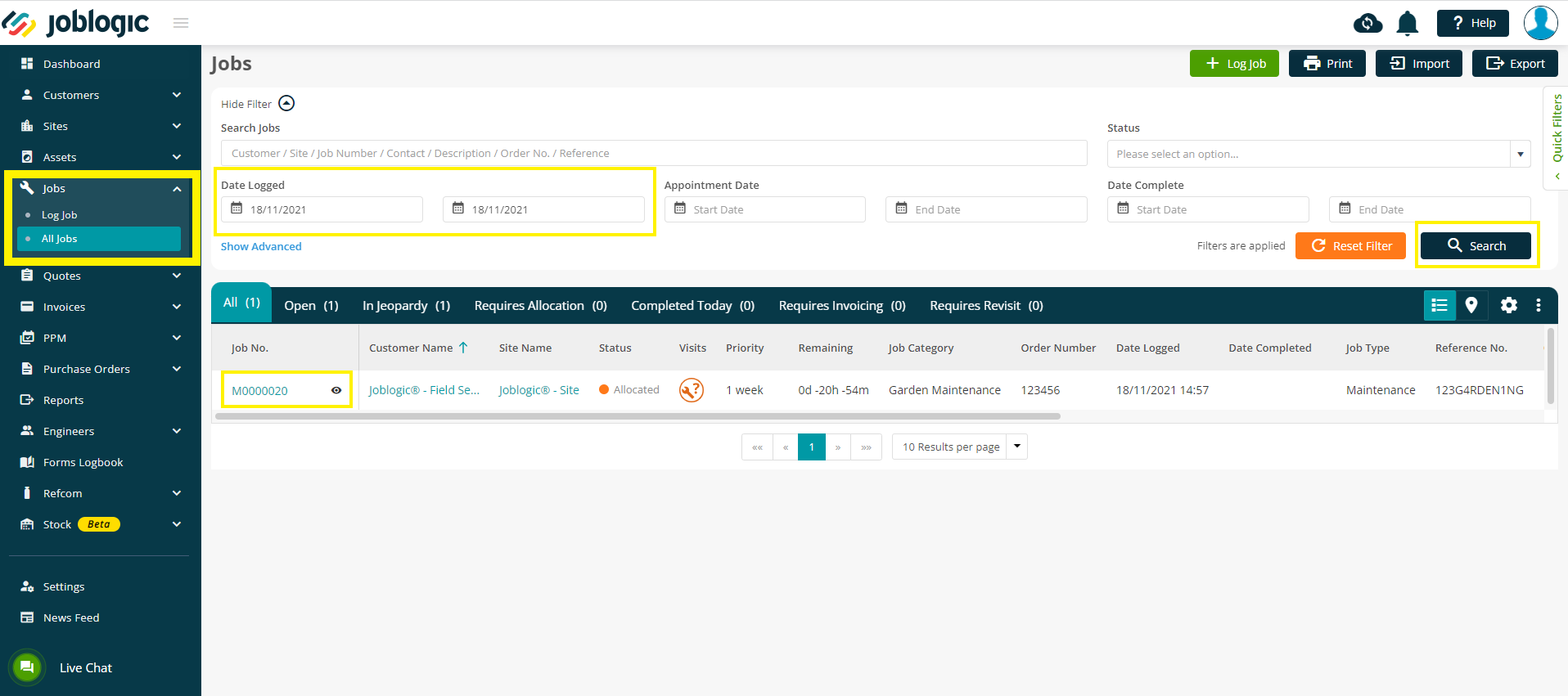 Select the job and select the 'Tasks' tab from the tabs list towards the top of the page.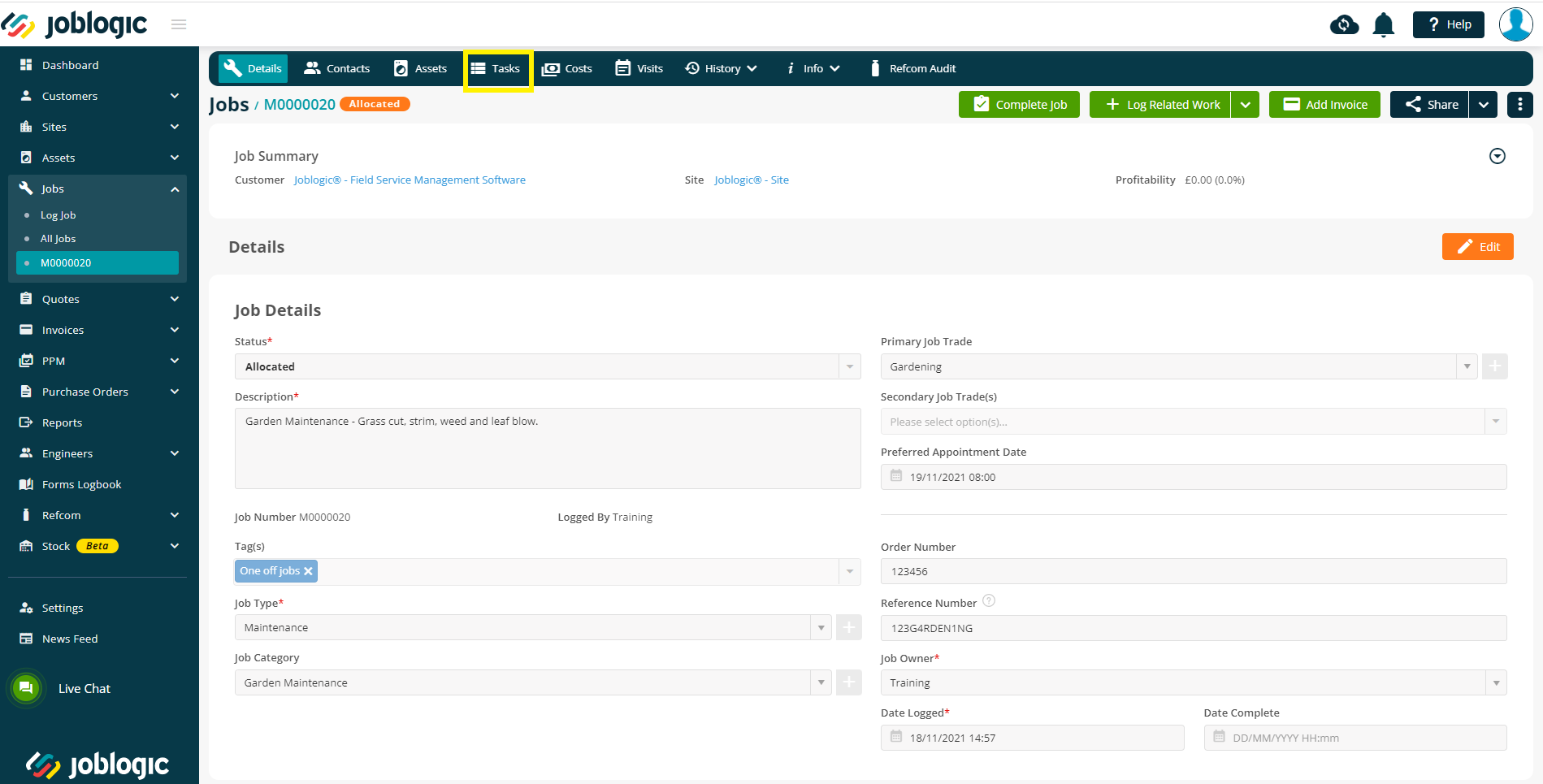 Select the 'Add Task' button.

Tasks need to be set up within the settings library before they can be assigned to jobs. They cannot be free typed. If these are already set up, they can be selected from the dropdown menu.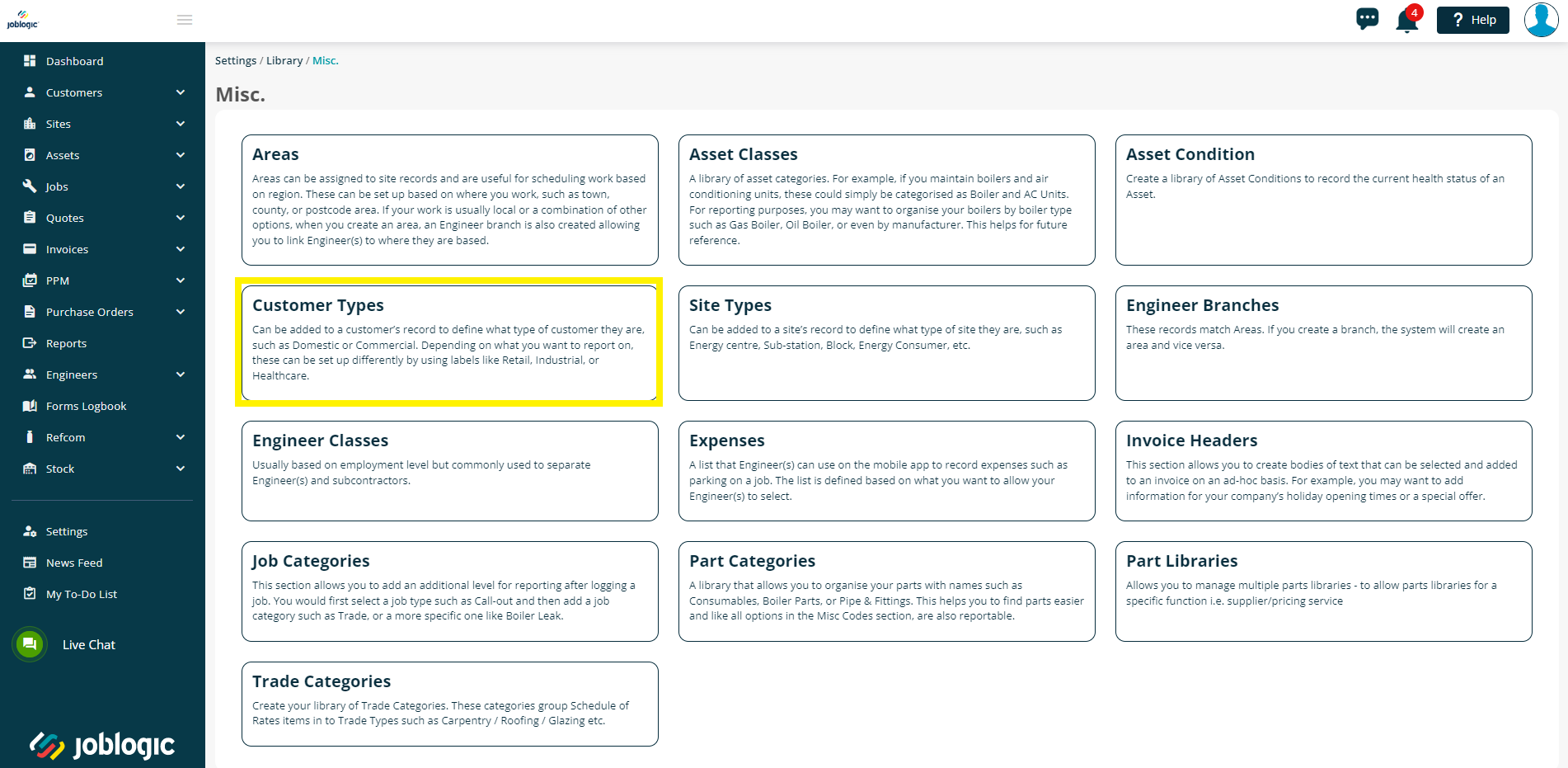 If you do not have any tasks set up, they can be created within the settings area by selecting the green addition icon.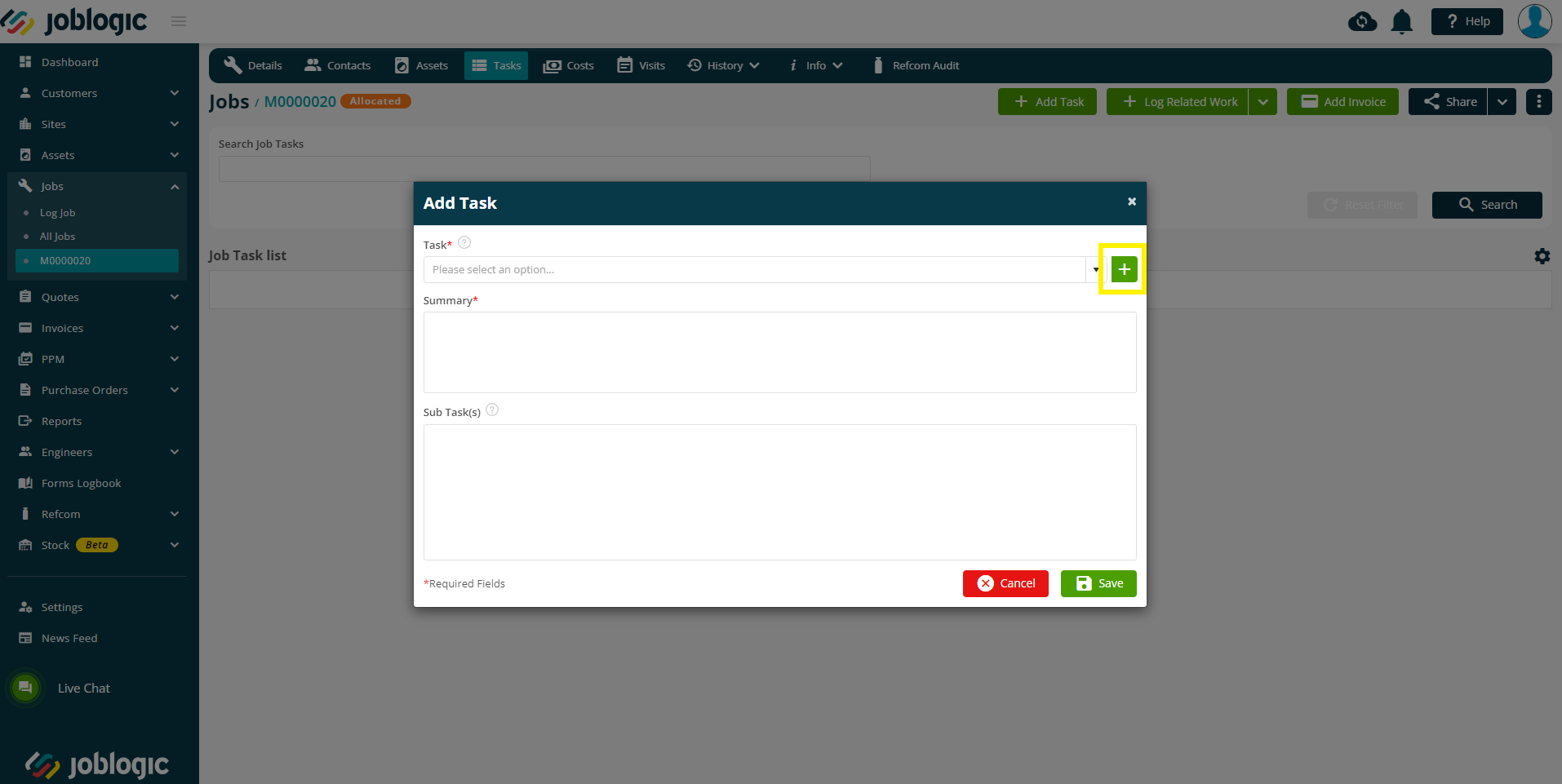 Fill in the details of the 'Create Task' window and add any subtasks via the green '+Add Sub Task' button.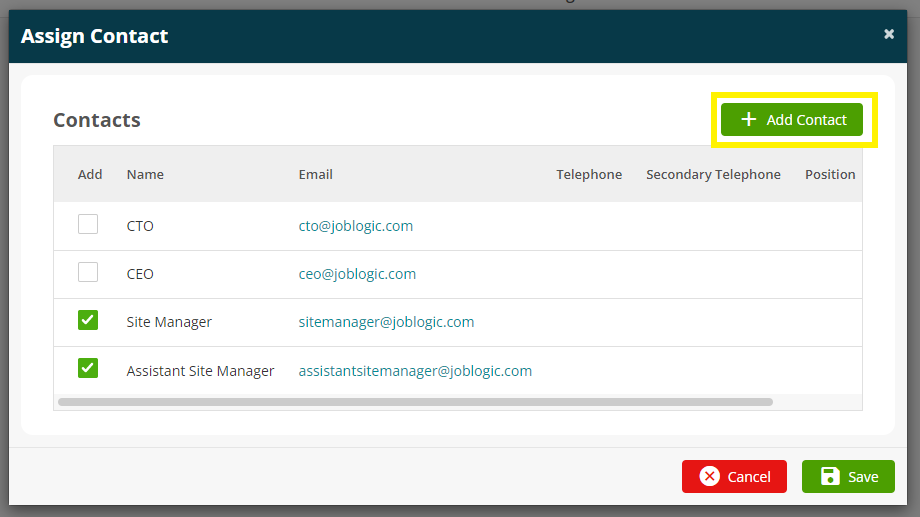 Select 'Save' and this task will save in the system library. You will be redirected back to the 'Add Task' window whereby the newly set up task and details will prepopulate.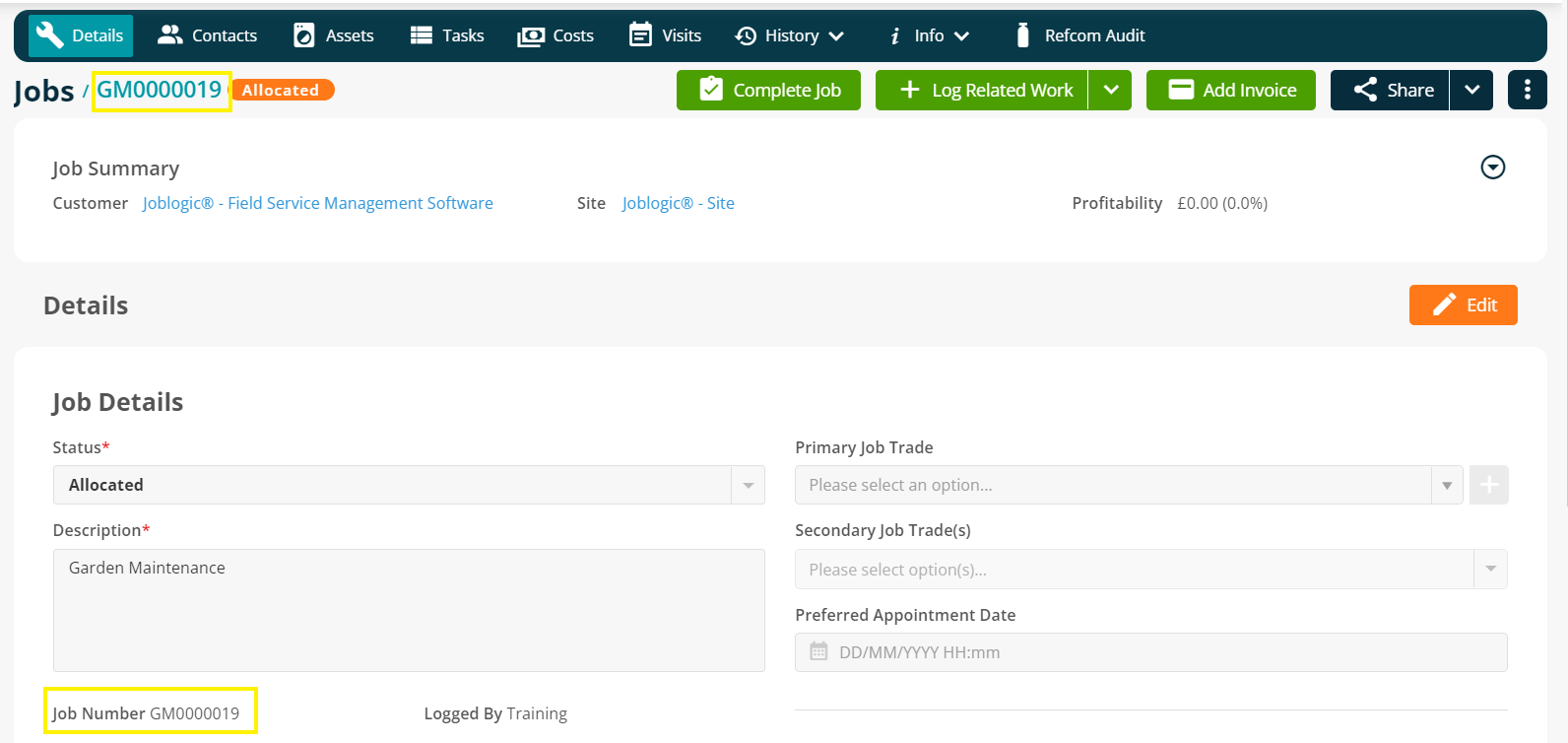 If required, the task can be amended to other tasks which have been set up via the 'Task' dropdown. Select the 'Save' option once the required task has been selected and the task will log within the 'Job Task List'.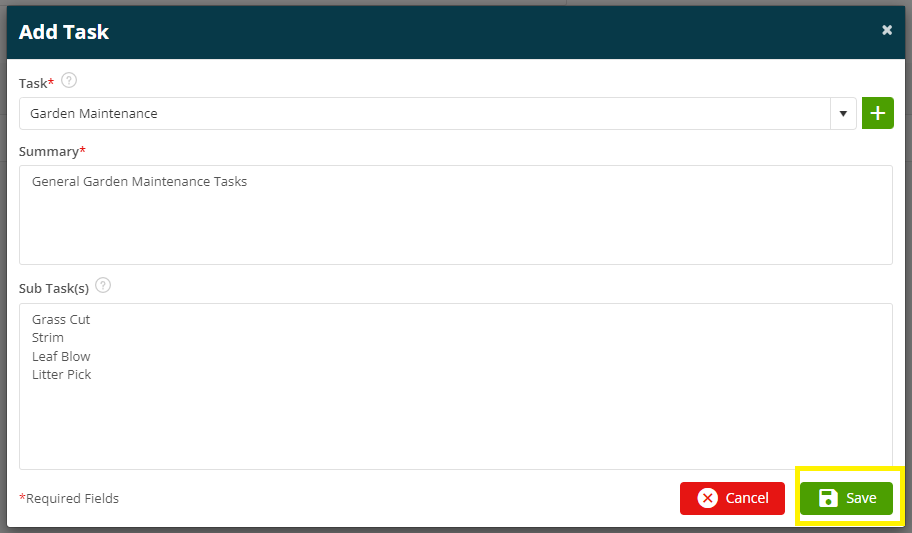 Deleting Tasks and Marking as Complete
Tasks can be deleted from the job if no longer required or entered in error. Additionally, they can be marked as completed via the back office if interaction from the mobile is not used or required.
In order to delete the task from the 'Job Task List' or mark it as completed, select the blue hyperlink of the task.

The task can be deleted via the 'Delete' button (providing that the user account being used has deleting permissions granted) and marked as completed via the tick box. A 'Completed Date' can also be entered, if required.

After marking a task as complete, select the 'Save' button for changes to take effect.

Further Support
For further information or assistance on the above, contact our Support Team on 0800 326 5561 or email support@joblogic.com. Alternatively, our Account and Project Management teams can be reached by emailing accountmanager@joblogic.com or projectmanager@joblogic.com respectively.
Publishing Details
This document was written and produced by Joblogic's Technical Writing team and was last updated on the date specified above. Be aware that the information provided may be subject to change following further updates on the matter becoming available or new releases within the system. Additionally, details within the guide may vary depending on your Joblogic account's user permissions and settings.
---
Was this article helpful?
---
What's Next