Creating a Planned Preventative Maintenance Contract
27 Jul 2021

2 Minutes to read
Creating a Planned Preventative Maintenance Contract
Updated on 27 Jul 2021

2 Minutes to read
---
Share feedback
Thanks for sharing your feedback!
Introduction
This user guide will detail how to create a planned preventative maintenance (PPM) contract within Joblogic via the back office.
Adding a PPM Contract
Login into your back office account and select PPM > Add PPM Contract from the left side dropdown menu.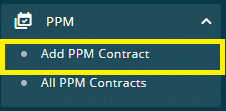 This will direct you to the 'Add PPM Contract Page'.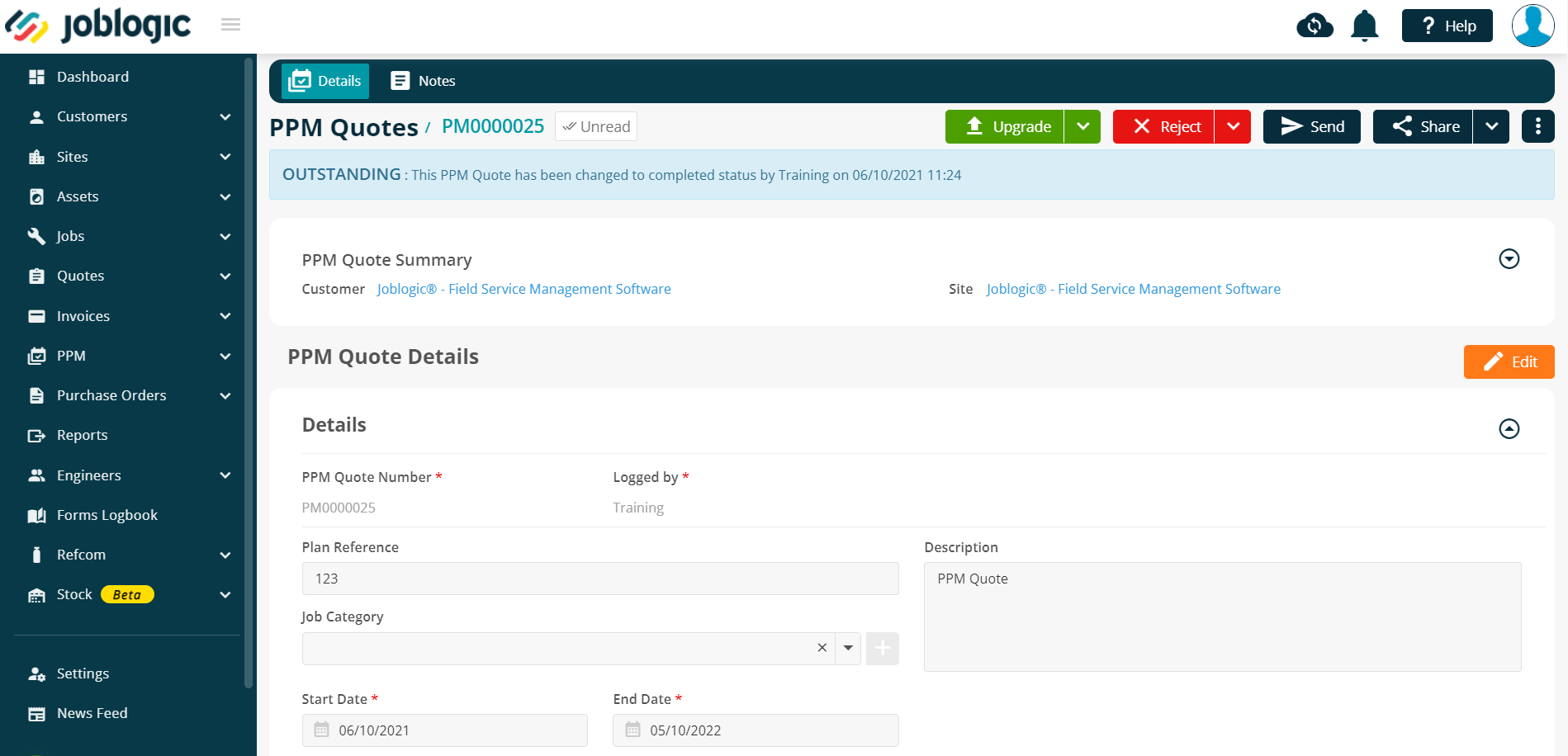 Assign the customer and site which the PPM contract is against.

If required, add a plan reference number (a custom reference number to assist in identifying the contract) and a description (such as a general description of the work involved for the contract).

Enter a 'Job Category', if required for the type of work involved for the contract. This can later be used for search and reporting purposes as it will later be assigned to the jobs/PPM visits within the contract.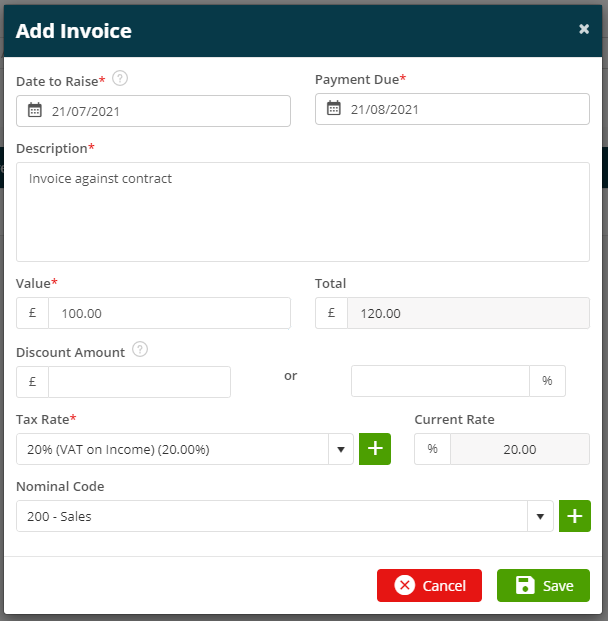 Enter the start and end date for the contract (the overall lifespan that the works have been contracted for).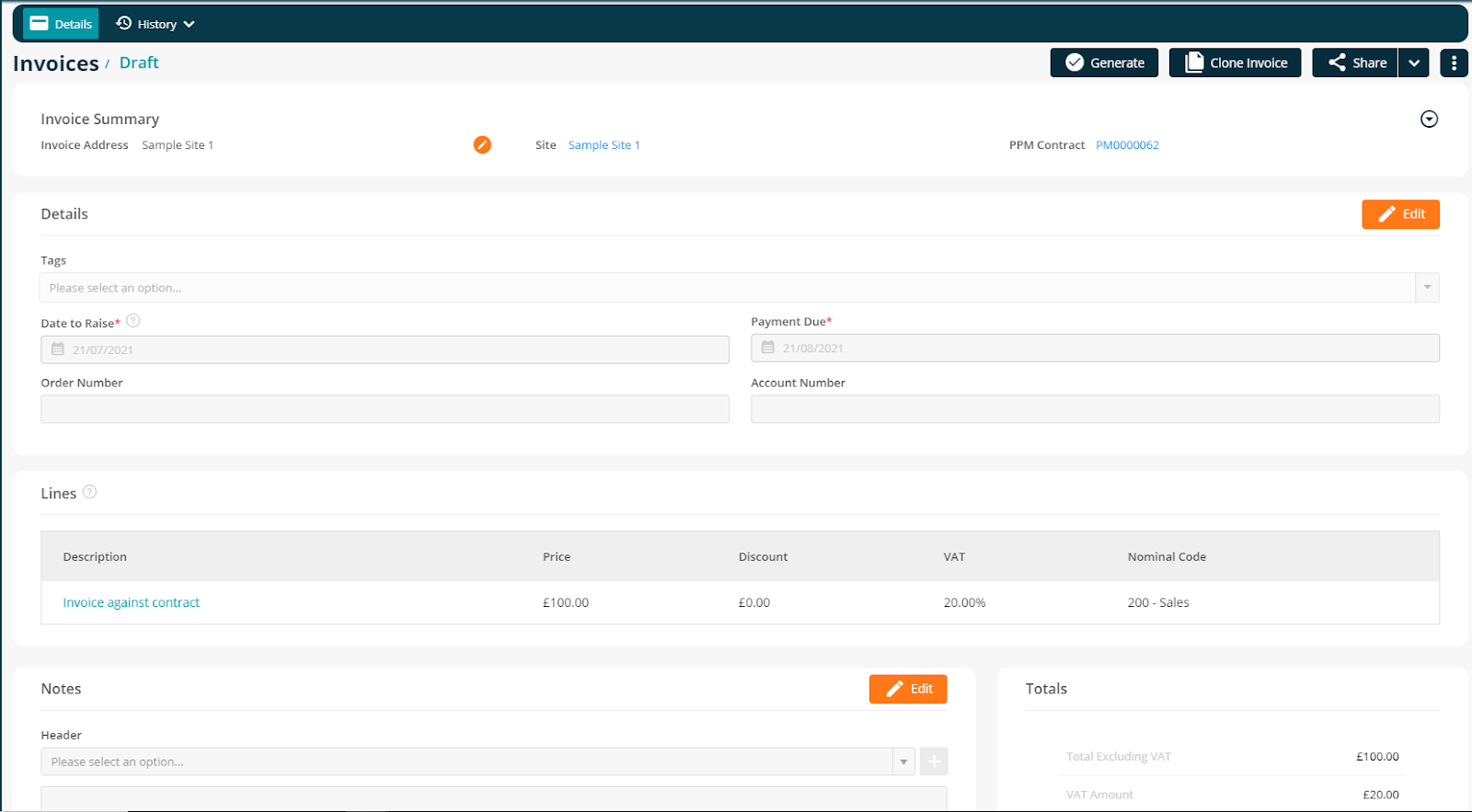 Finally, select the billing type and selling rate for the contract.
The 'Invoice' billing type refers to invoicing against the PPM contract, scheduling the invoices at set frequencies such as monthly, weekly or annually. The 'Fixed Price' option refers to invoicing against the individual visits/jobs within the contract with each invoice being related to an associated job. See our Planned Preventative Maintenance Invoicing against Jobs/Contracts user guides for more information on these two billing types.
It is advised to use the 'Non-Chargeable' selling rate if your invoice prices will not be directly determined by the costs of the jobs within the contract. However, chargeable selling rates can be used if you wish to import any costs from the job to invoices based on those selling rates.

Once you have filled in the applicable details of the contract, select the 'Save' option and the PPM contract will log within the system as per the details entered.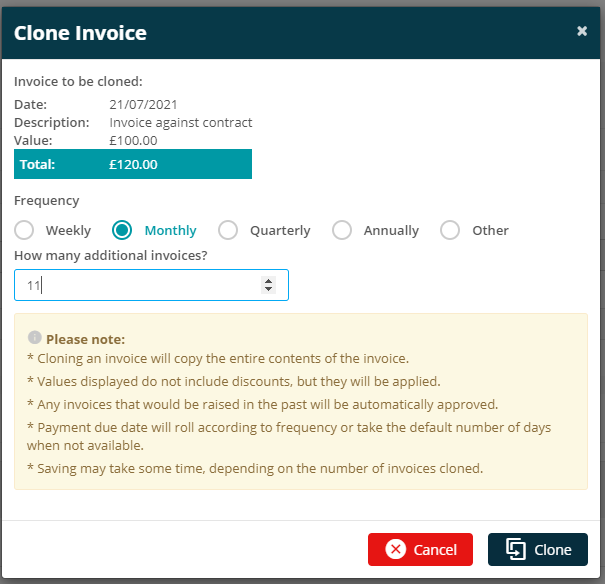 Further Support
For further information or assistance on the above contact our Support Team on 0800 326 5561 or email support@joblogic.com. Alternatively, our Account and Project Management teams can be reached by emailing accountmanager@joblogic.com or projectmanager@joblogic.com respectively.
Publishing Details
This document was written and produced by Joblogic's Technical Writing team and was last updated on the date specified above. Be aware that the information provided may be subject to change following further updates on the matter becoming available. Additionally, details within the guide may vary depending on your Joblogic account's user permissions.
---
Was this article helpful?
---
What's Next