Integrating with your Accounts Package
05 Jul 2023

2 Minutes to read
Integrating with your Accounts Package
Updated on 05 Jul 2023

2 Minutes to read
---
Share feedback
Thanks for sharing your feedback!
Introduction
Joblogic provides the ability to create a live integration/synchronisation (sync) with your accounts packages*. This user guide will detail how to connect your account and conduct a live sync.
*The live sync is currently only available for Xero and Quickbooks.
It will also only sync Sales invoices.
If you use another accounts package or want to transfer any Purchase Invoices, you can use the Report module to export/import your data - please click here to check out the guide on how to do this.
Connecting to your Accounts package
The first step is to set up the connection between joblogic and your chosen accounts package.
To do this, click through to Settings > Accounts Integration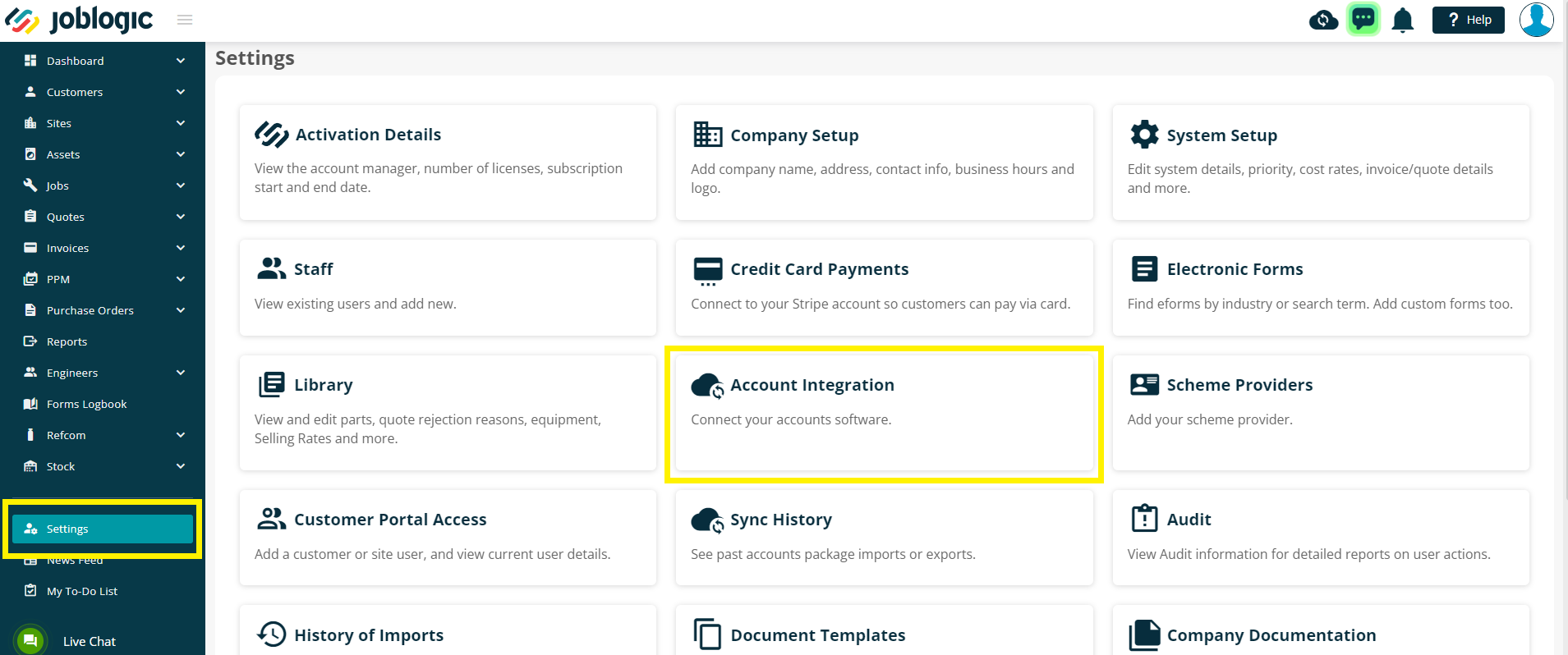 Next, you can either click ''Connect to Xero'' or ''Connect to Quickbooks'' as required.

You will then be asked to enter your credentials for the accounts package so the two can be synced.
Xero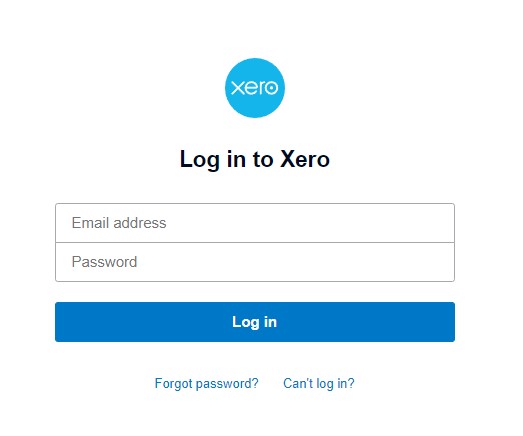 Quickbooks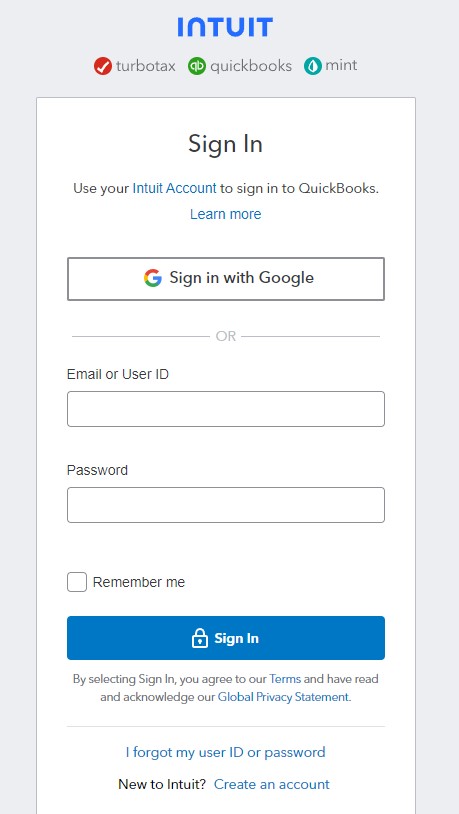 Syncing your data
When you are connected, you'll have a couple of options for syncing data.
We will use Xero as an example here:
You can sync your Tax Codes & Nominal Codes as well as your Customer Data from Xero into Joblogic
You can sync Sales Invoices, Credits and Payments from Joblogic to Xero.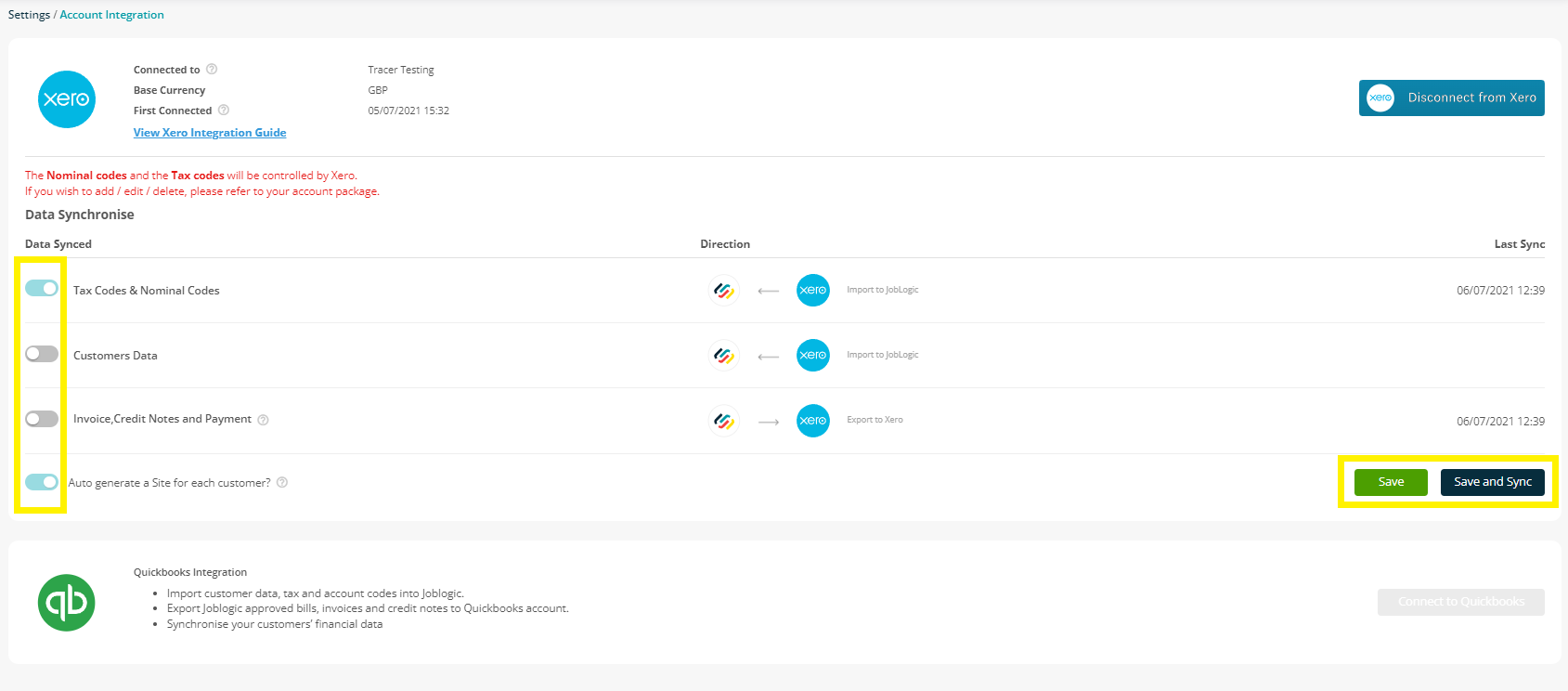 If you are ready to proceed, click the Save & Sync button.
The next pop up will confirm what you are about to sync and the number of files - again, if you are happy, click Proceed.

The sync will now take place in the background and you can continue to work as normal while this is happening.

Once the sync has been completed, you will receive a notification via the bell icon at the top of your page to confirm whether it was successful or not.

Errors when Syncing
If your notification is showing that the import has failed, you can go to Settings > Sync History to check out the errors.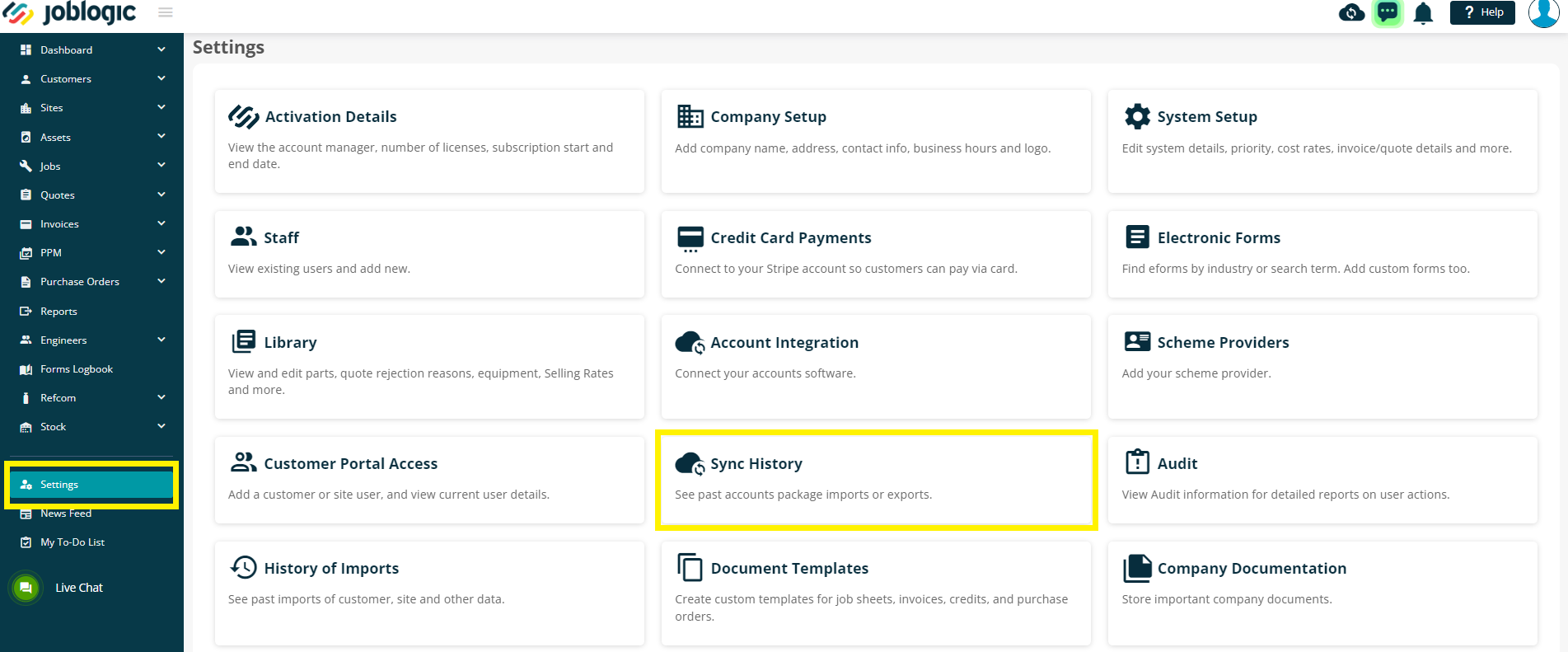 You will see a list of all sync attempts you have made, including any failed attempts
To view further details, click the arrow on the far right - this will then show you which items have failed, along with an error message.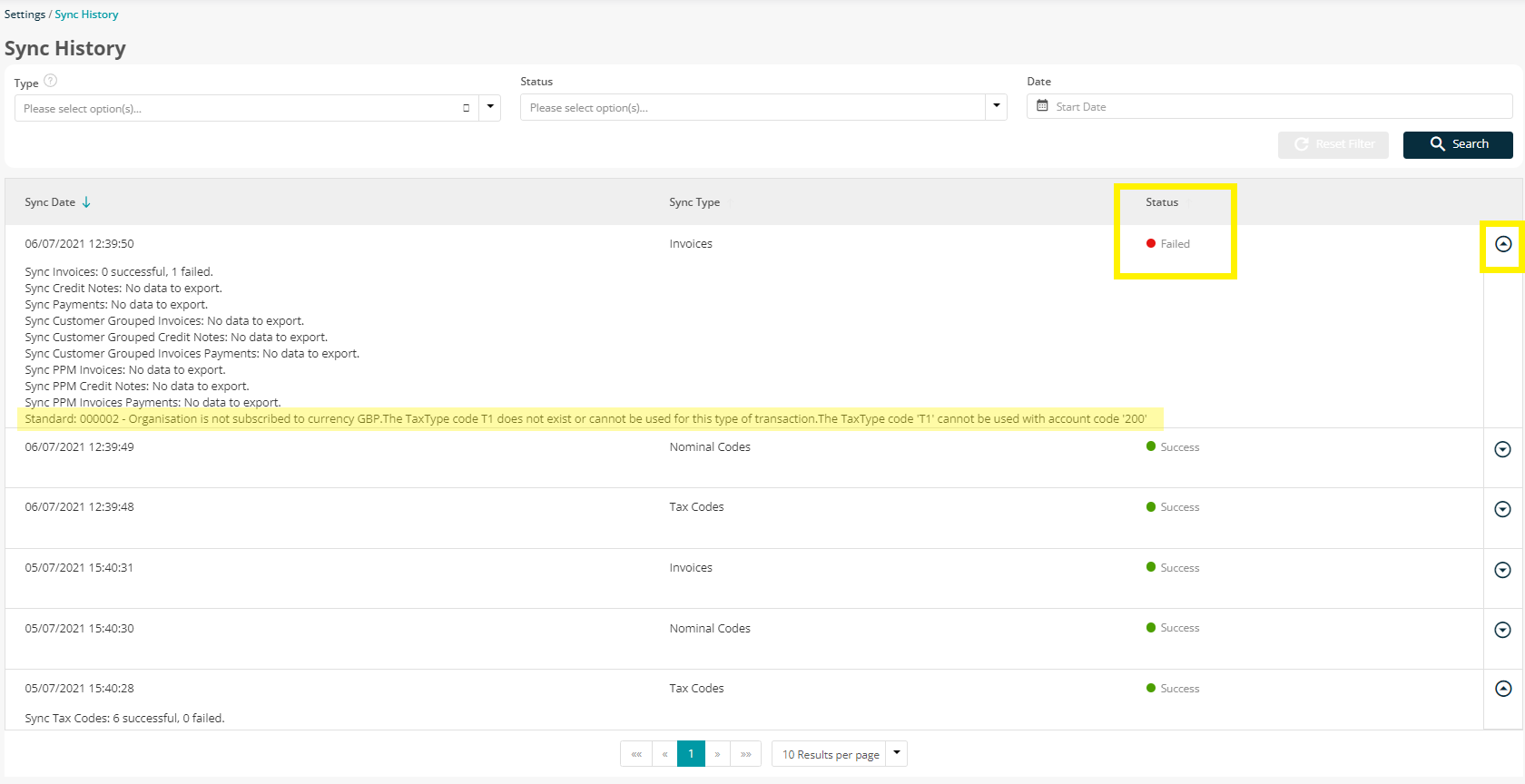 If you are not sure on the meaning of the error messages, please click here to check out our 'FAQs' on errors, alternatively contact your account manager or the support team as per the details below.
Further Support
For further information or assistance on the above, contact our Support Team on 0800 326 5561 or email support@joblogic.com. Alternatively, our Customer Success Managers team can be reached by emailing accountmanager@joblogic.com
Publishing Details
This document was written and produced by Joblogic's Technical Writing team and was last updated on the date specified above. Be aware that the information provided may be subject to change following further updates on the matter becoming available. Additionally, details within the guide may vary depending on your Joblogic account's user permissions.
---
Was this article helpful?
---
What's Next