Mobile Release : 24th May 2022
23 May 2022

2 Minutes to read
Mobile Release : 24th May 2022
Updated on 23 May 2022

2 Minutes to read
---
Share feedback
Thanks for sharing your feedback!
Mobile Release scheduled for 24th May 2022
Release Topics
1. Option for Engineers to amend their times on the Mobile Application (Android Only)
2. General Non-Asset or Visit related Forms (iOS & Android)
---
Release Details:
1. Option for Engineers to amend their times on the Mobile Application:
This release brings the much anticipated Timesheets function to the Android Mobile Application. This allows the Mobile Engineer to amend his times via the timesheet and fill in any gaps in his day with Non-Productive time entries. A new tile on the Home screen launches the Timesheet function.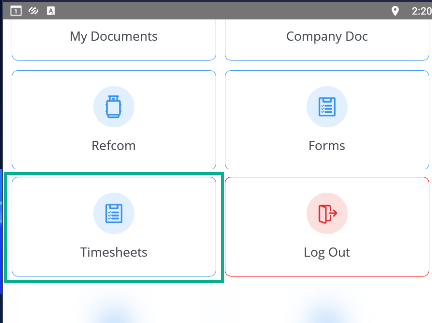 Clicking on the Timesheet tile opens a screen similar to the Timesheet screen in the back office system. Here the Engineer can view his Daily or Weekly Timesheet.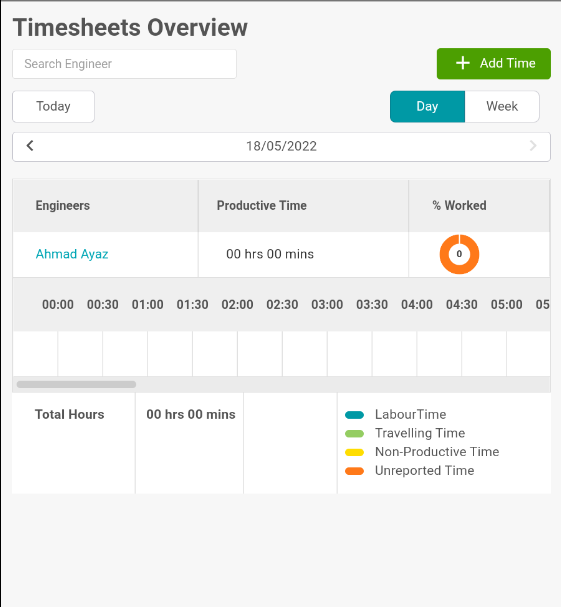 By clicking on a Timesheet entry the Engineer can edit the time entered for Travel, On-Site and Off-Site. By clicking on the "Add Time" button, the Engineer can add time entries against allocated Jobs or for Non-Productive time such as that spent at a Supplier, on lunch etc.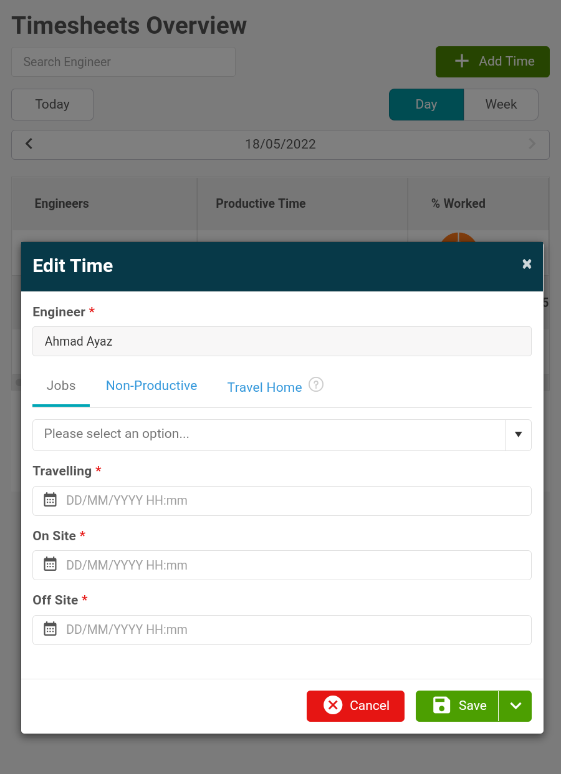 ---
2. General Non-Asset or Visit related Forms:
We have implemented a number of changes to enhance the functionality of "General" forms which may be deployed to the mobile application. Previously there were two default General forms - The COVID Form and the Vehicle Checklist. Users now have the ability to create Custom General Forms in addition to Asset forms and Visit Forms. We have also grouped Asset and Visit forms into "Job Forms"

Additionally, users may mark these General Forms as Mandatory if required and can also schedule when and how often these new forms will be shown on the mobile application.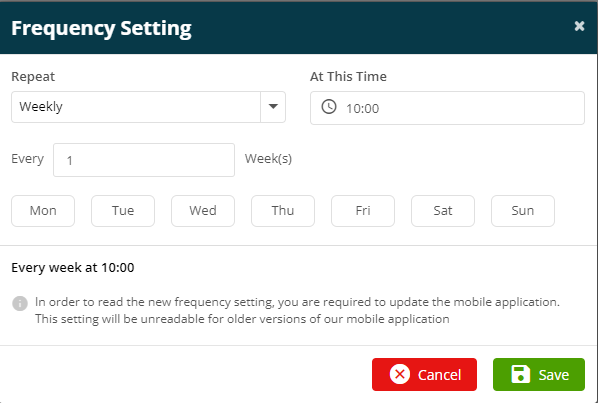 ---
Improvements, Modifications and Bug Fixes.
IOS & Android Improvements and Modifications.
We have made a number of Design enhancements to the Visit Detail screen to make this area of the Mobile Application more user firendly and intuitive. This includes a new layout for the Visit Details, Mobile Forms, and Other Actions sections.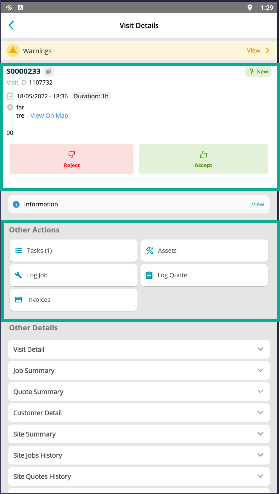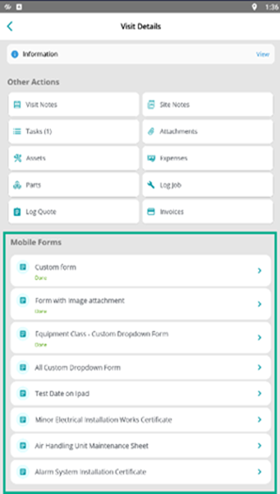 Customer and Site Warnings are now presented in a more useable format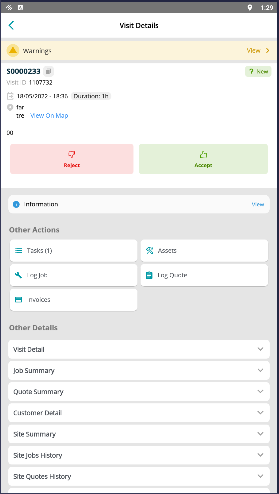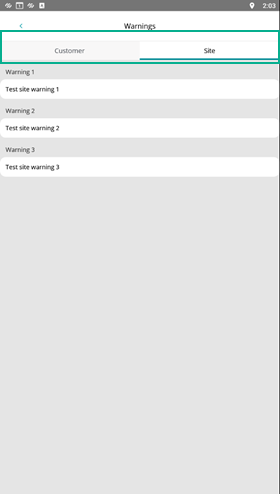 This is the first part of an exciting on-going redesign process to improve the accessibility and useability of our Mobile Application.
IOS Bug Fixes -
An issue resulting in the Job status History being incorrect when completing a job updated from back office has been resolved.
An issue preventing the Delete button from being displayed when editing and removing an attachment has been resolved.
Android Bug Fixes -
Previously, when a form was completed for one asset it would show the "Done" status for other assets of that visit. This has now been rectified.
---
Was this article helpful?
---
What's Next