Mobile Release: Week commencing 8th May 2023
08 Jun 2023

1 Minute to read
Mobile Release: Week commencing 8th May 2023
Updated on 08 Jun 2023

1 Minute to read
---
Share feedback
Thanks for sharing your feedback!
Release Topics
Manual Asset Synchronisation
New look and improved user experience in the assets area
New 'Sites' area in the 'Advanced Mobile Feature' menu
These notes refer to both the Android and iOS applications (v1.140.0)
---
Release Details
1. Manual Asset Synchronisation
We have added a new button to the assets screen which allows engineers to conduct a synchronisation to the back office manually. Engineers can now retrieve the latest updates concerning assets from the back office without the need for a visit redeploy.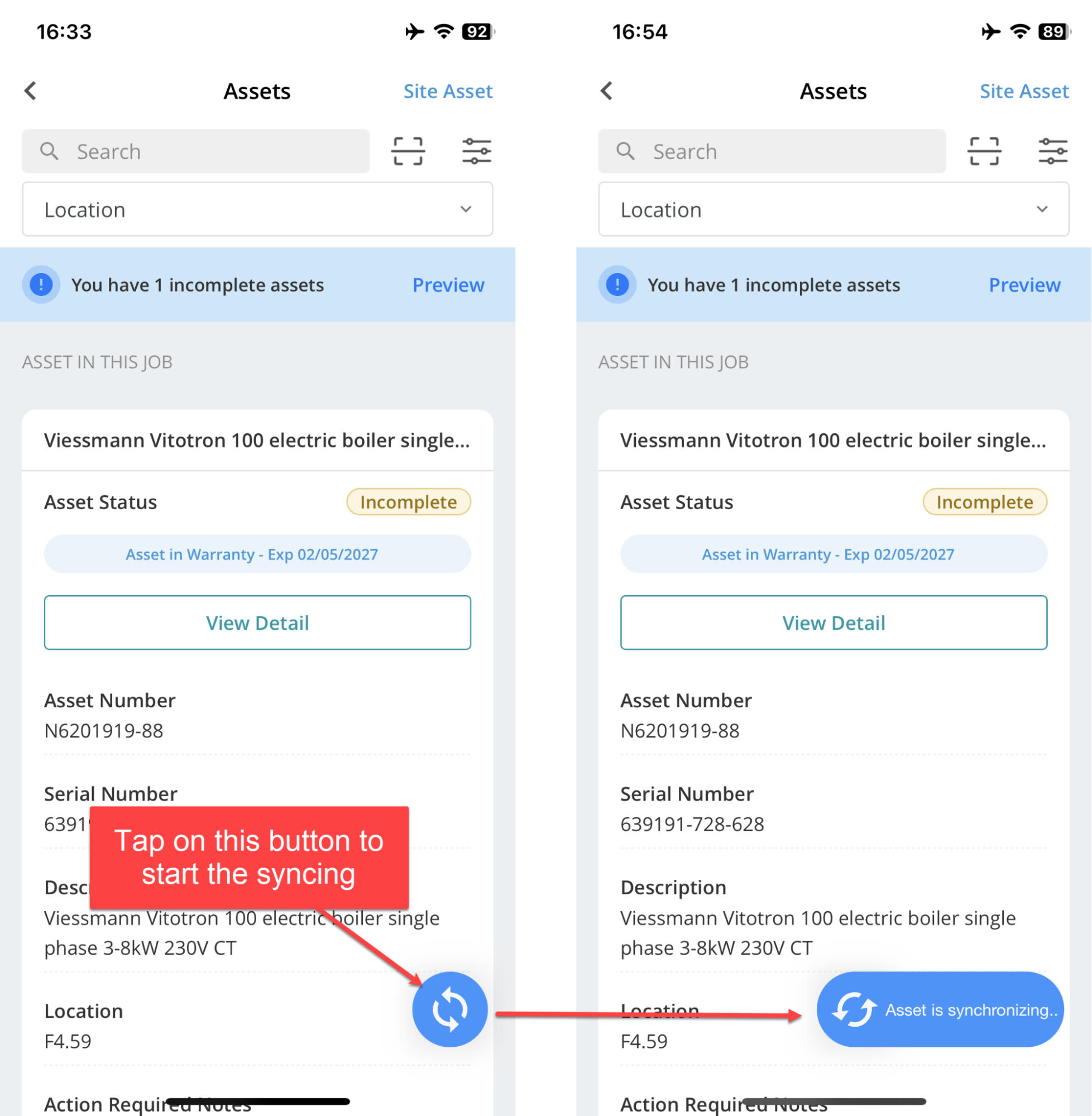 2. New look and improved user experience for the assets area
The Assets module has undergone a complete revamp to provide a new look and enhance the user experience. We have updated several screens, including the site and job asset lists', the add new asset screen and the filter options. Additional screens will be introduced in upcoming updates.
Site assets and job assets are now presented as two distinct screens. Upon accessing the assets module, users will be directed to the job assets screen to manage assets assigned to the job. To view and assign additional assets to the job or add new assets, users can access the site assets screen located in the top right corner.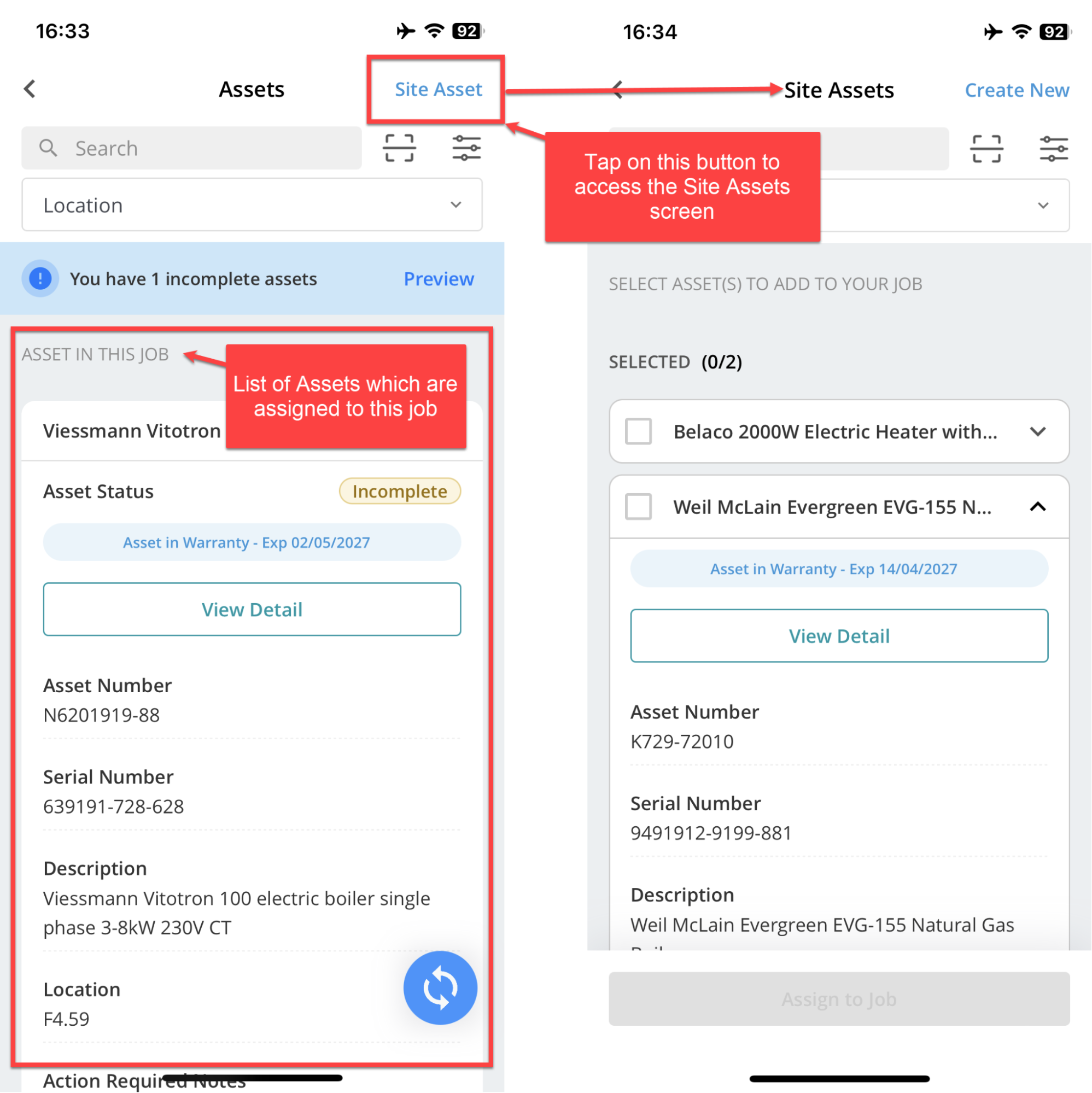 To create a new site asset, simply tap on "Create New" to open the screen where you can provide asset information and create it.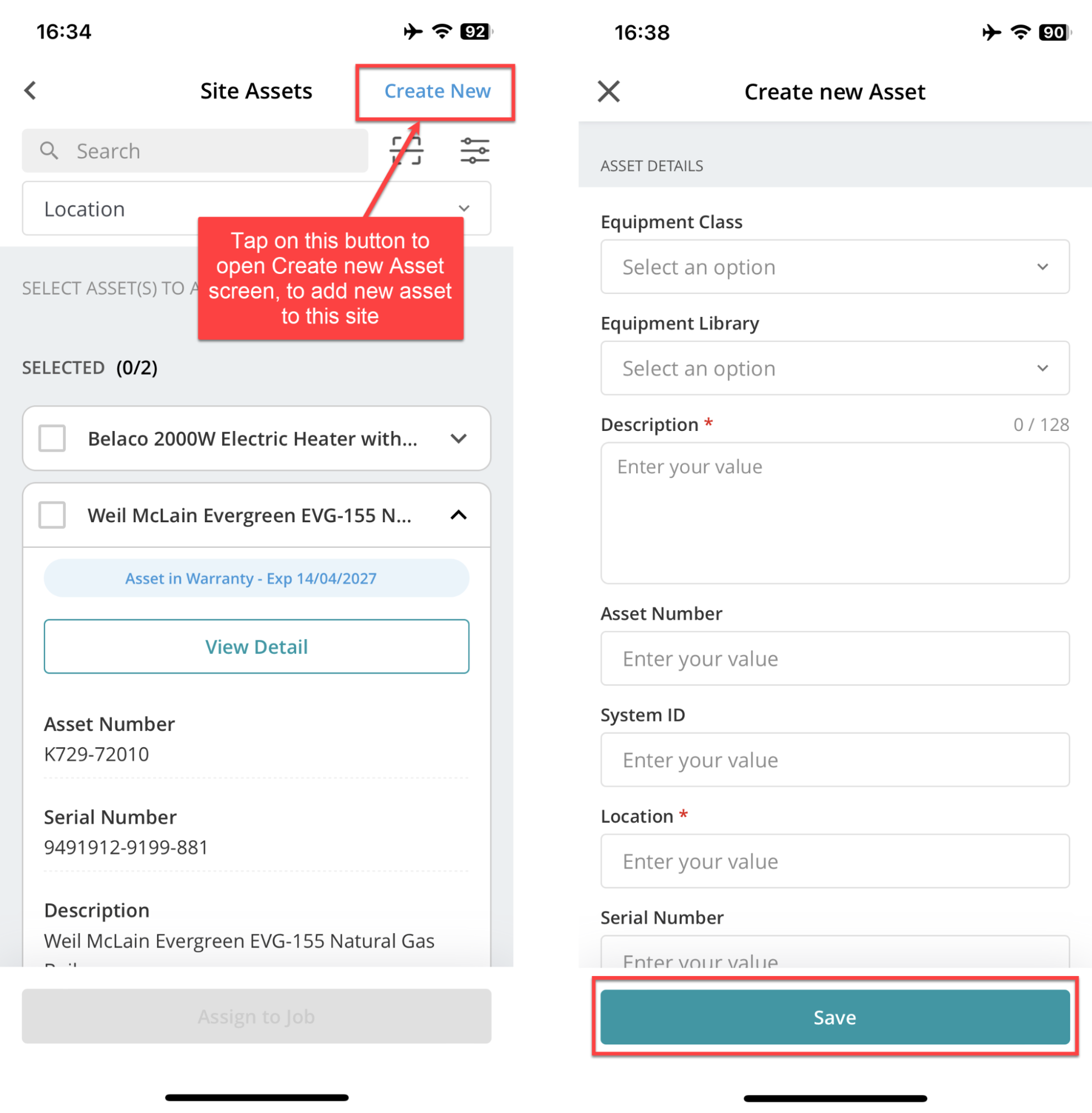 To complete assets in bulk, the 'Preview' button can be used to review the list and mark them as complete.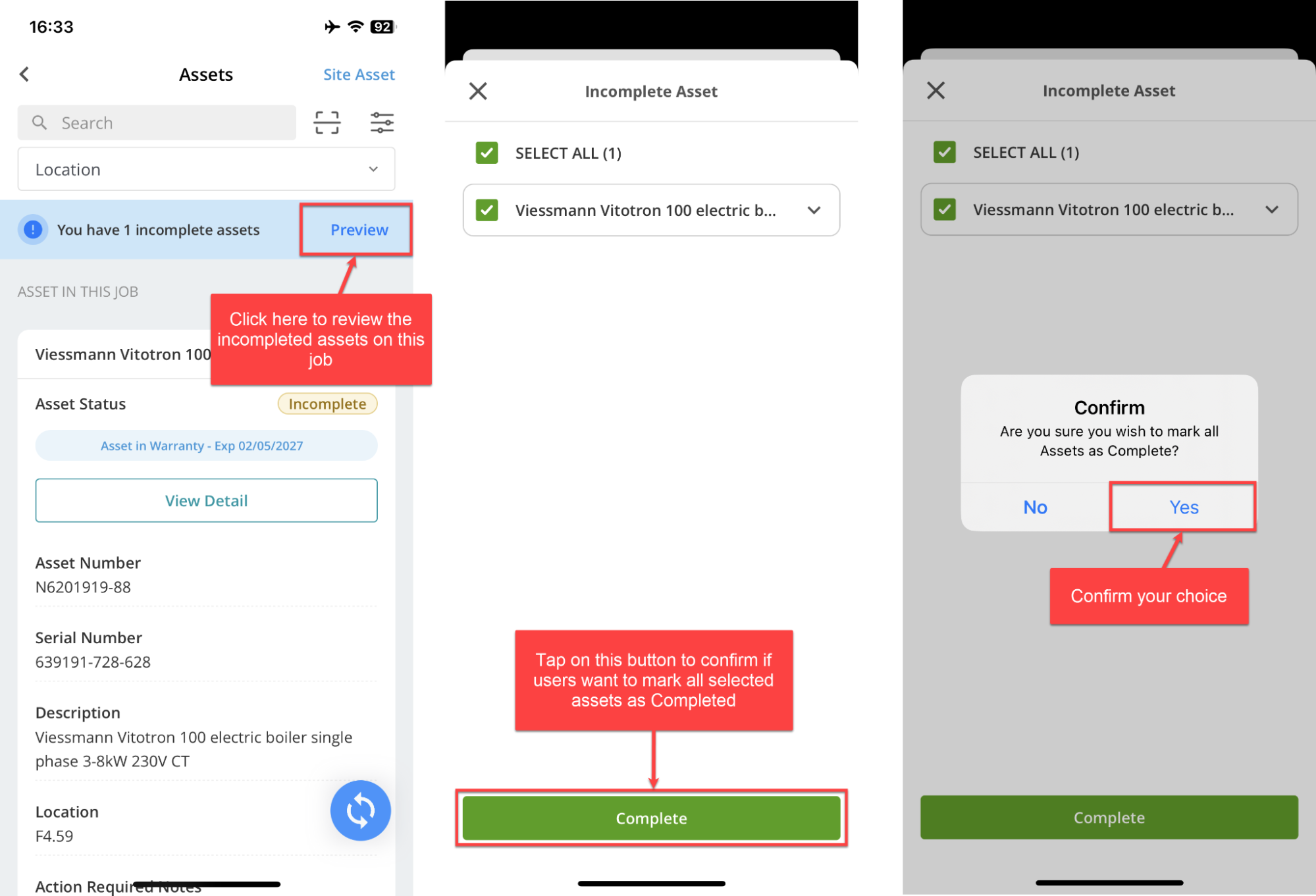 To transfer assets from site to job in bulk, choose the desired assets and then tap on "Assign to Job."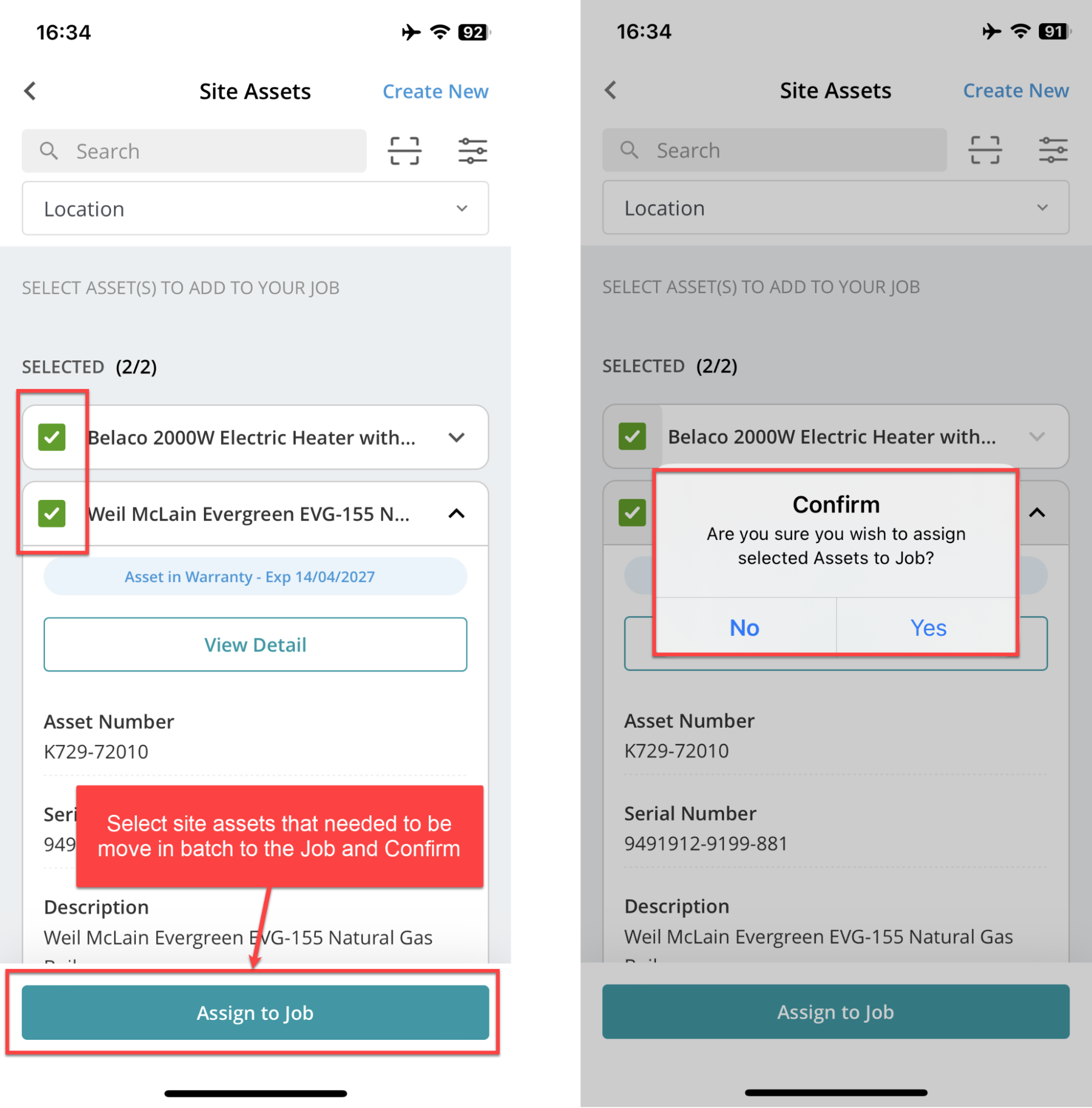 Additionally, other filter screens have been updated.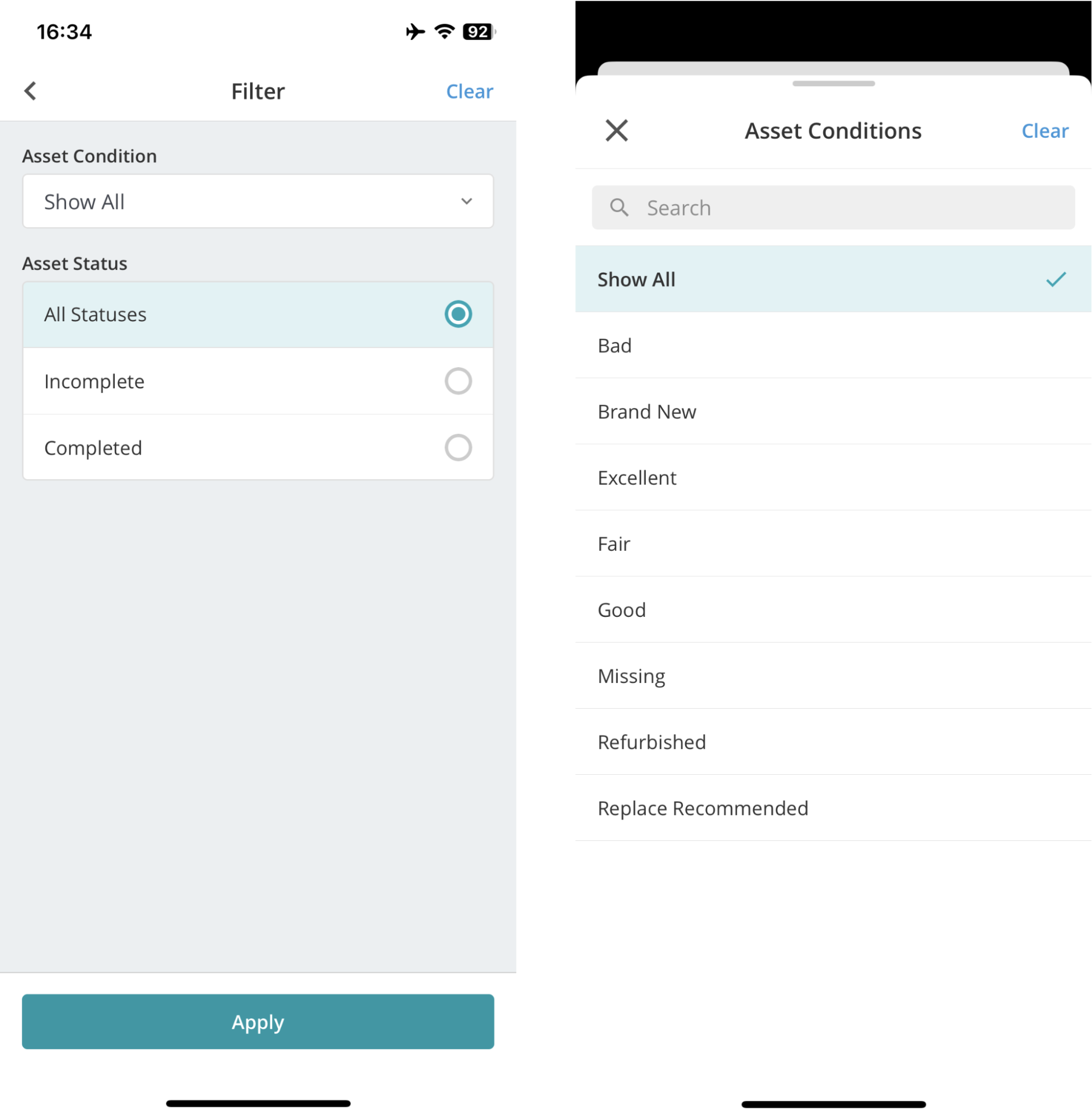 3. New 'Sites' area in the 'Advanced Mobile Feature' menu
A new 'Site' item has been added to the 'Advanced Mobile Features' menu.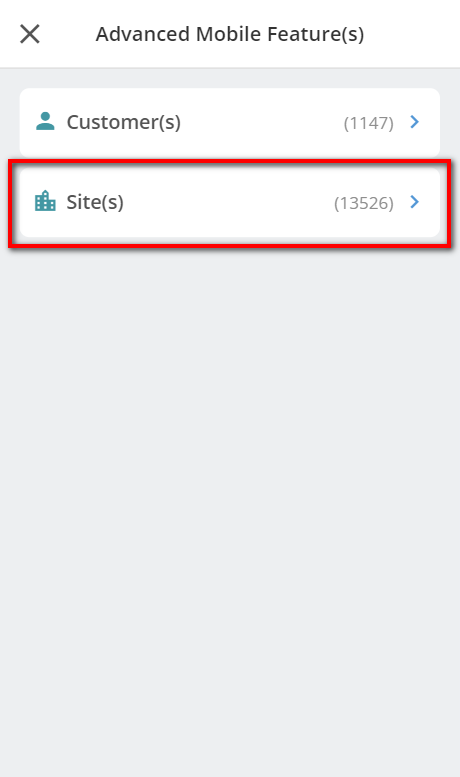 The 'Mobile' area within the permissions section of the back office now has a new 'Site' item.
Note: The user must have the 'Office' user type granted in order to manage and grant this new 'Site' permission.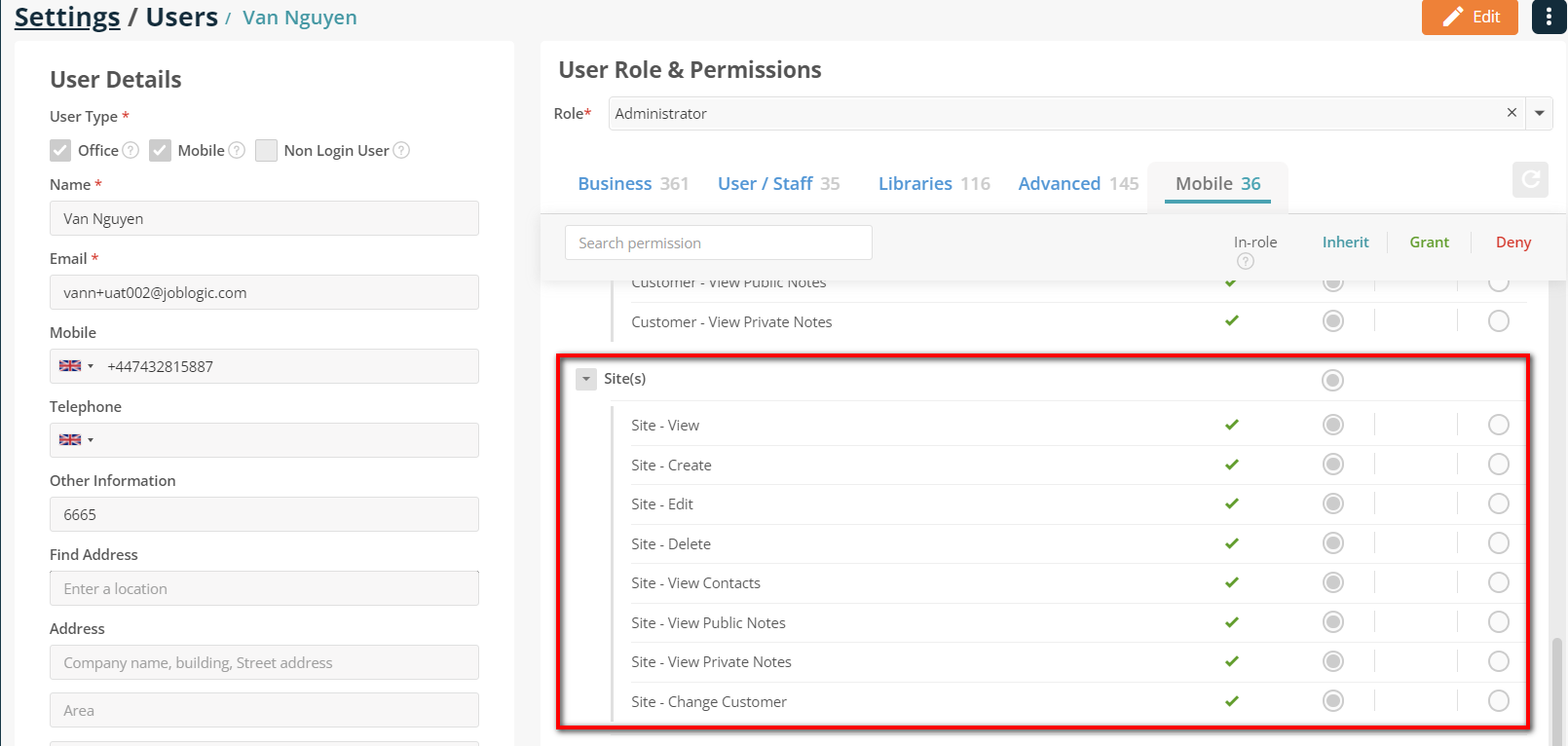 Mobile users with the permission will have the ability to access and search for site details in addition to performing actions such as creating, editing and deleting sites.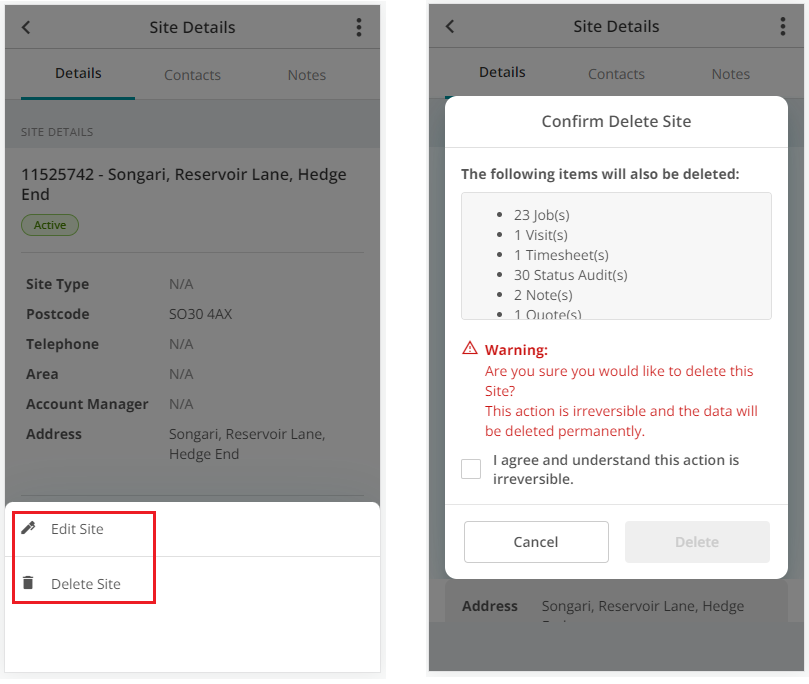 ---
Bug Fixes
A bug on Android that caused images to rotate when first added has now been fixed.
---
Was this article helpful?
---
What's Next