Release: 14th December 2021
15 Dec 2021

2 Minutes to read
Release: 14th December 2021
Updated on 15 Dec 2021

2 Minutes to read
---
Share feedback
Thanks for sharing your feedback!
Scheduled for release on 14th December 2021. Please note that this date may be subject to change.
Release Topics
1. Back Office - Schedule of Rates
2. Mobile App - Asset Reference Number
3. Suppliers - Assigning Multiple Contacts
Release Details
1. Back Office - Schedule of Rates
A new 'Schedule of Rates' feature has been introduced, which allows Joblogic users to price jobs and sales invoices quickly and efficiently.
The ability to add, edit and import items into a Schedule of Rates Library has been added.
A search function has been added which allows users to quickly locate a given rate item by typing either the 'Code' or the 'Description'.
The 'Add Schedule of Rates Library' button opens a dialogue box which allows the user to input a description and specify whether this action is active.
Click Here to view the User Manuals supporting the SOR feature.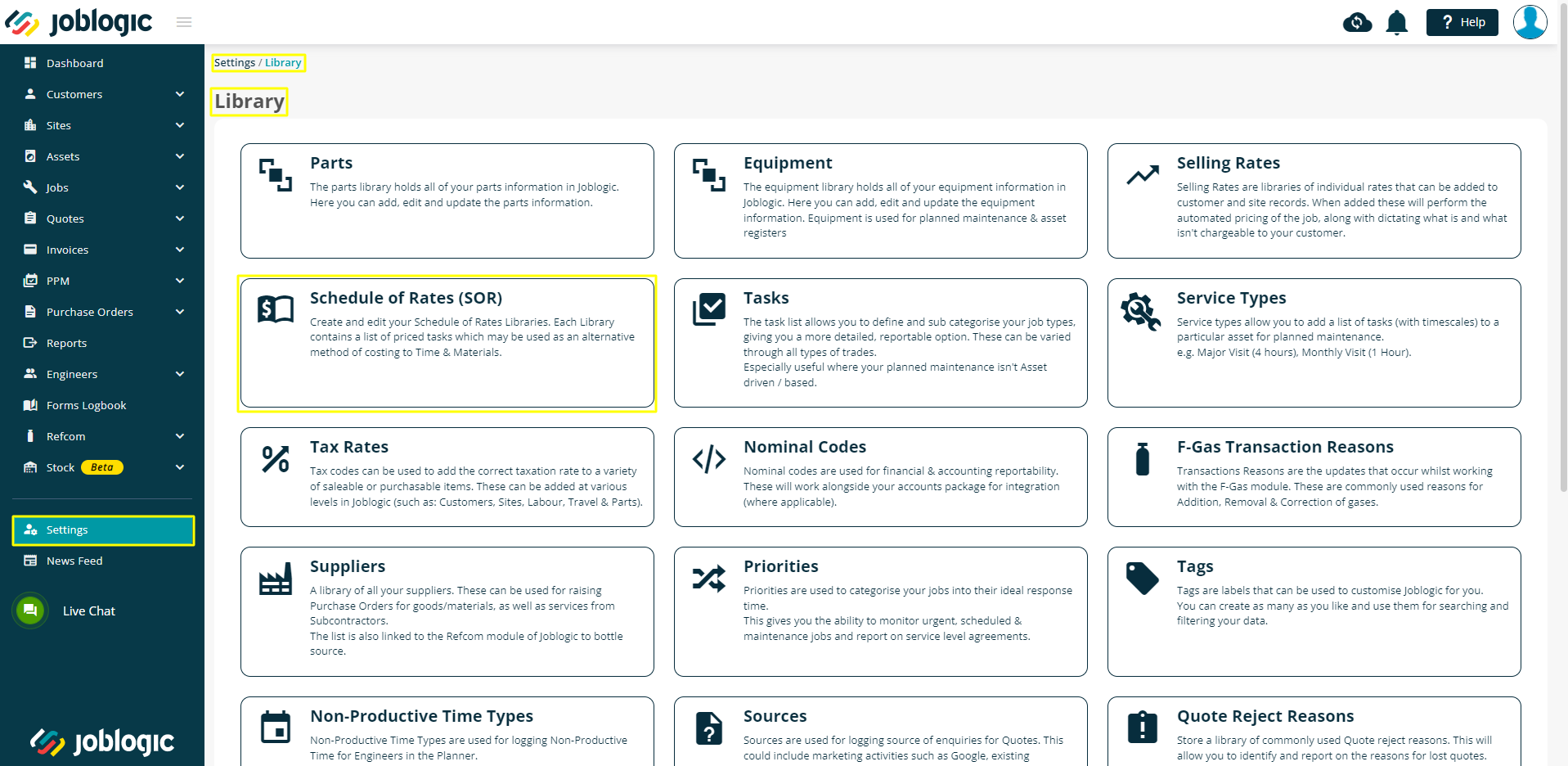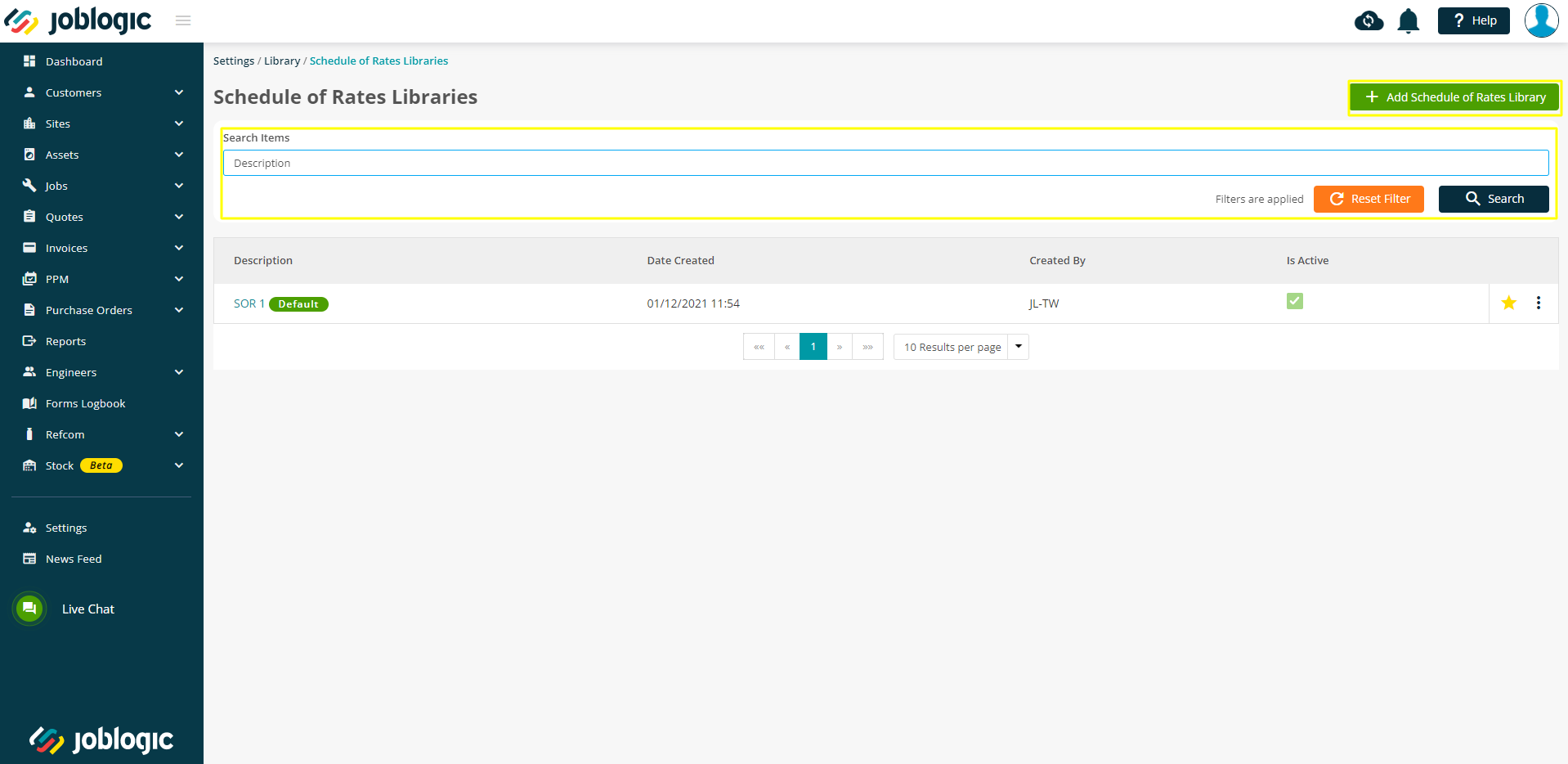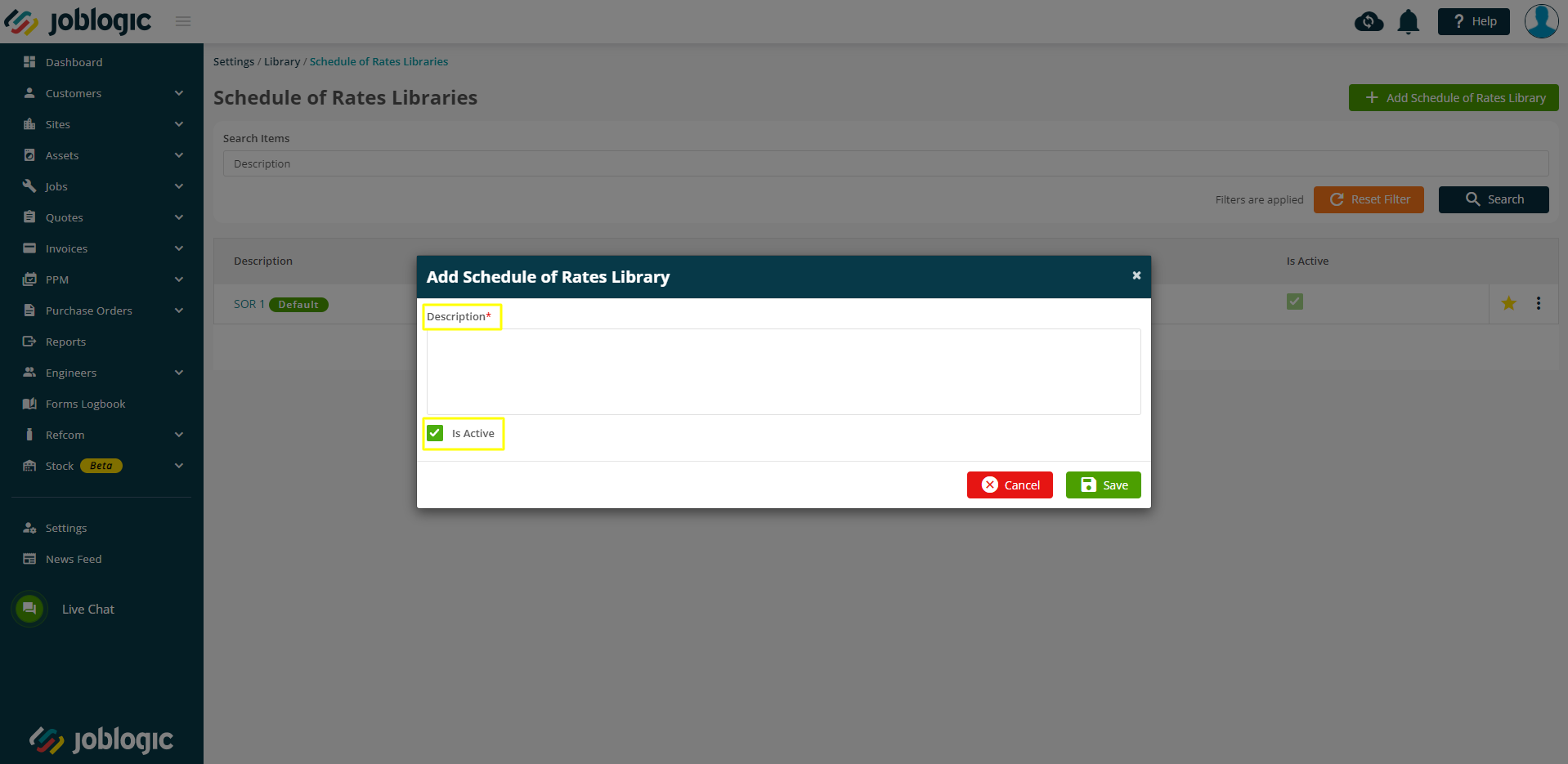 Trade Categories
A new 'Trade Category' has been added in the 'Misc' section in the Library section of Joblogic.
This section enables users to group Schedule of Rates items into Trade Types.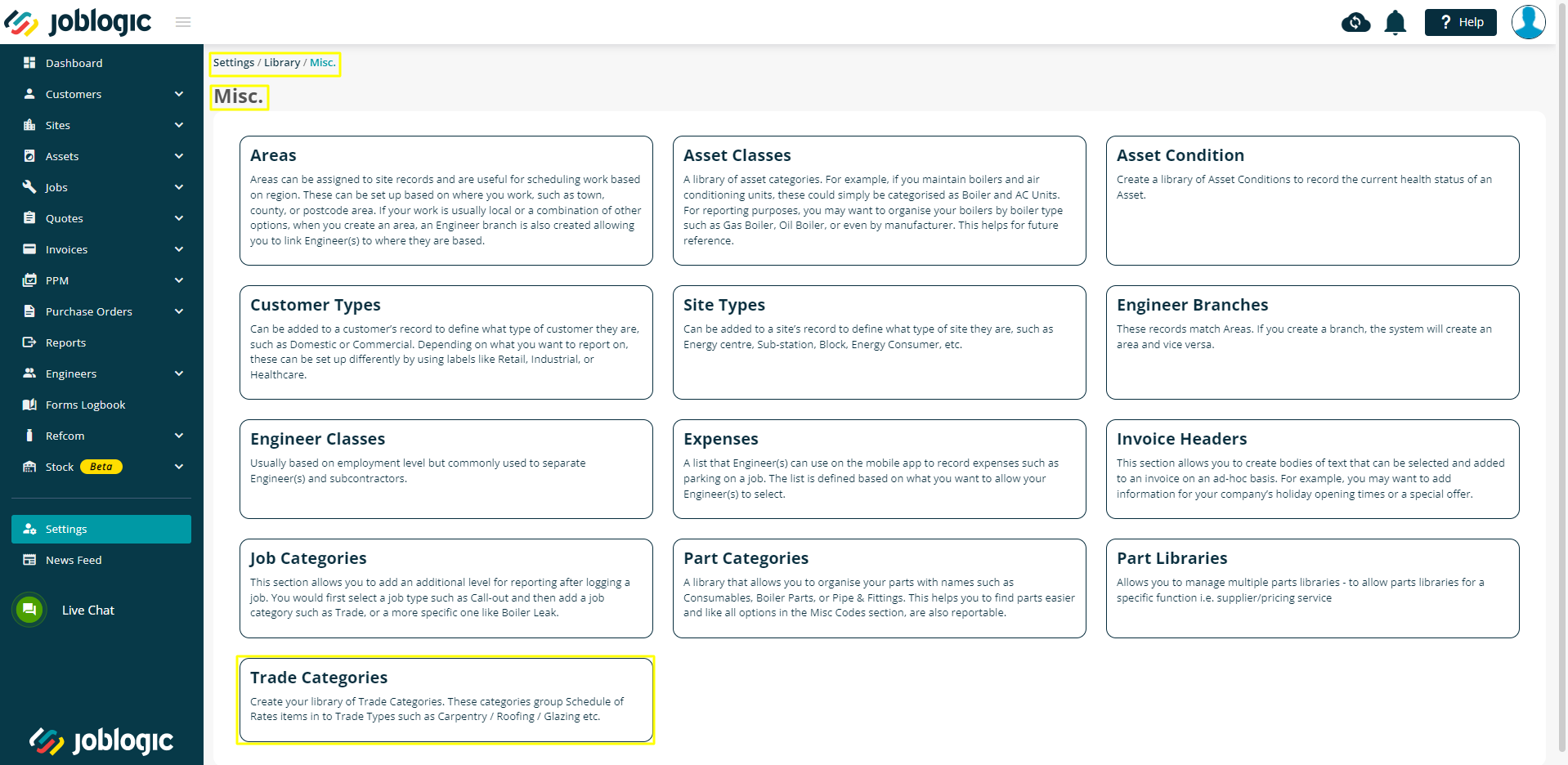 Customer Level
Users can now assign Schedule of Rates Libraries to customers in the 'Customers' page of Joblogic, under the 'Configuration' tab.
The user will be able to choose the default Schedule of Rates library for a speficic customer from a list of existing libraries


Job Level
There is a new Schedule of Rates toggle button in the 'Jobs' page of Joblogic, under the 'Costs' section.
This toggle will be inactive by default. Users can change this to active to set all costs to non-chargeable with the exception of the Schedule of Rates cost.

2. Mobile App - Asset Reference Number
There is now a field on the Asset screen in the Mobile app which allows users to add the Asset Reference Number.
This field allows users to input numeric, alphabetic and special characters.
If the asset has a reference number populated in the back office, this will also be populated in the mobile app.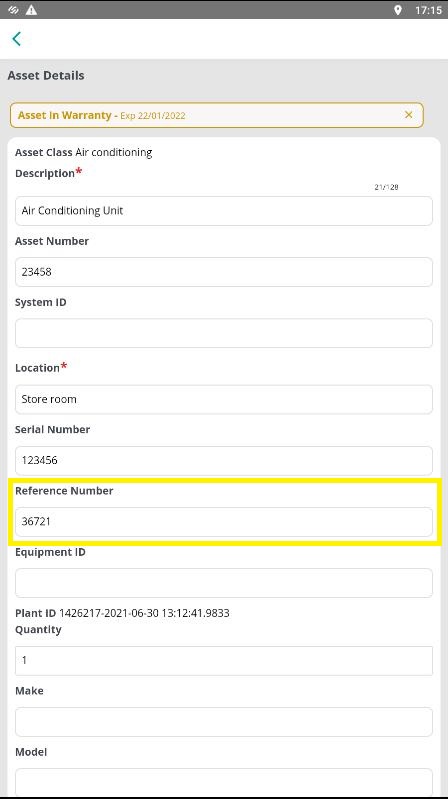 3. Suppliers - Assigning Multiple Contacts
A new tab entitled 'Contacts' has been added to the 'Suppliers' screen in Joblogic.
This tab allows users to create multiple contacts against one supplier.
The primary contact will still be displayed in the 'Supplier Details' screen and additional contacts can be added and viewed under the 'Contacts' tab.
These contacts are available from all 'Purchase Order' screens.


Improvements and Bug Fixes
Improvements
Further work has been implemented into fully accomodating the Audit feature. A new 'Audit' option has been added to the Contacts tab to view audit records.
A new 'N/A' option has been added when choosing the 'Completed' status for Job Asset Tasks of PPM Contracts.
Bug Fixes
An issue with the scroll function not working properly in the 'Add Job' and 'Add Quote' pages has been fixed.
An issue in PPM where the site list is not filtered for selected customers has been fixed.
---
Was this article helpful?
---
What's Next