Release: 16th November 2021
14 Dec 2021

2 Minutes to read
Release: 16th November 2021
Updated on 14 Dec 2021

2 Minutes to read
---
Share feedback
Thanks for sharing your feedback!
Release Topics
1. Settings - Numbering Convention Feature
2. Site Import - Bulk Import Warning Notices
3. Mobile Forms - Set Frequency for General Forms
---
Release Details
1. Settings - Number Convention Feature
A new 'Number Convention' feature has been introduced, by which Joblogic users will be able to Configure Number Conventions for Jobs, Quotes, Invoices, Purchase Orders and PPM.
Ability to set prefixes, the next number, and next queued number has been added.
The Job type settings area has been moved to this new 'Number Conventions' area
Users can set Default Service Time (Minutes) for Job Type number conventions.
The option to mark a specific Job Type as default has been introduced.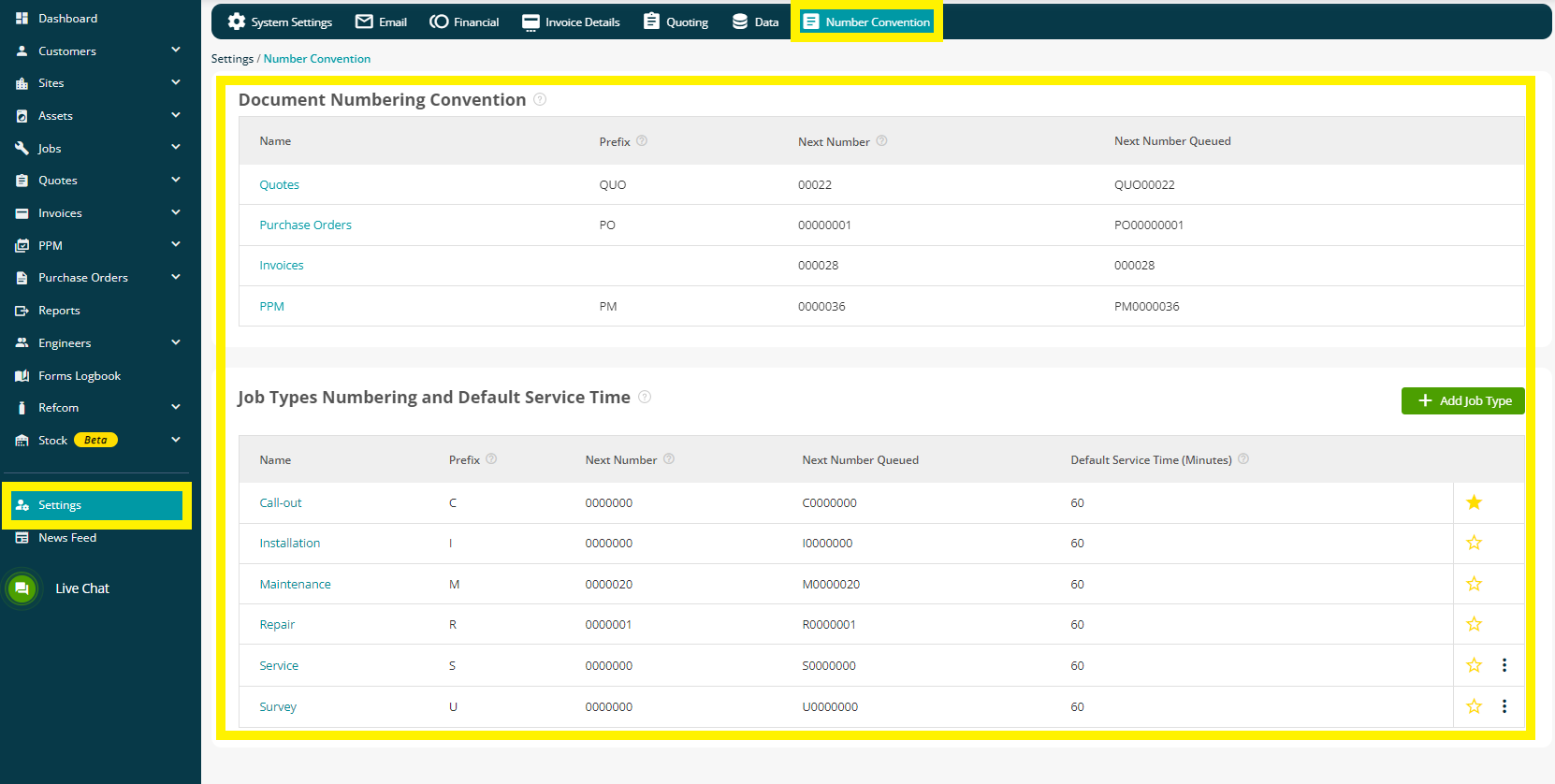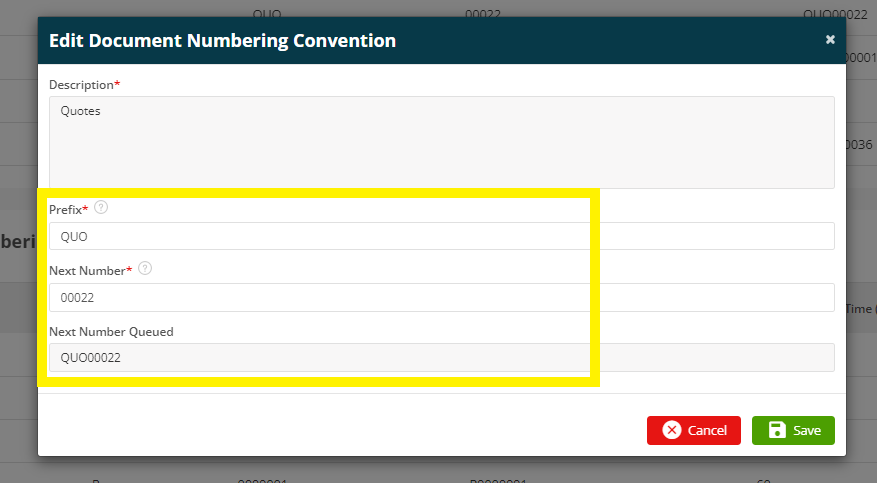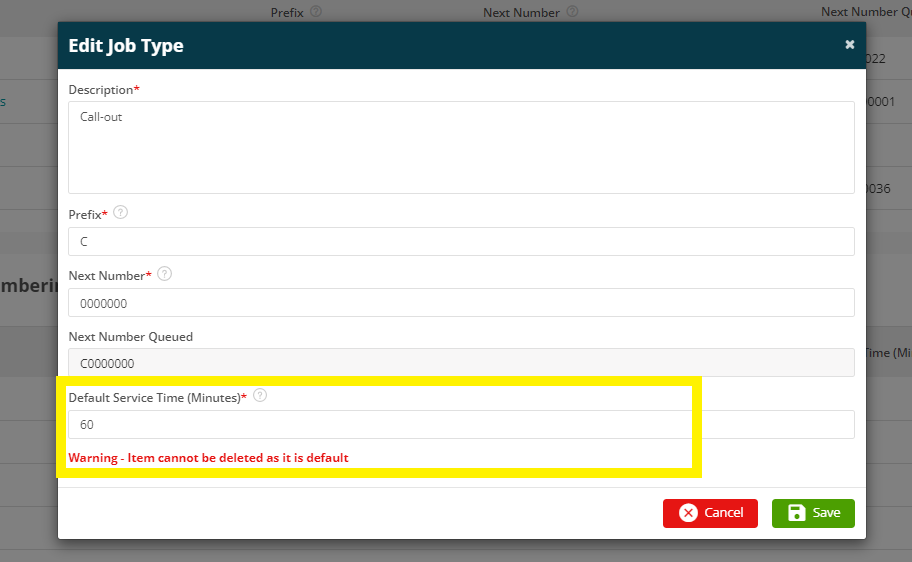 ---
For a user guide on this feature, click here.
2. Site Import — Bulk Import Warning Notices
Joblogic back office users have the option to upload warning notices in bulk against Sites.
New Warning Notice columns have been added to the Joblogic Sites Import Template.
If required, the warning notices can be edited/changed from within the back-office system, under Info>Warning Notices.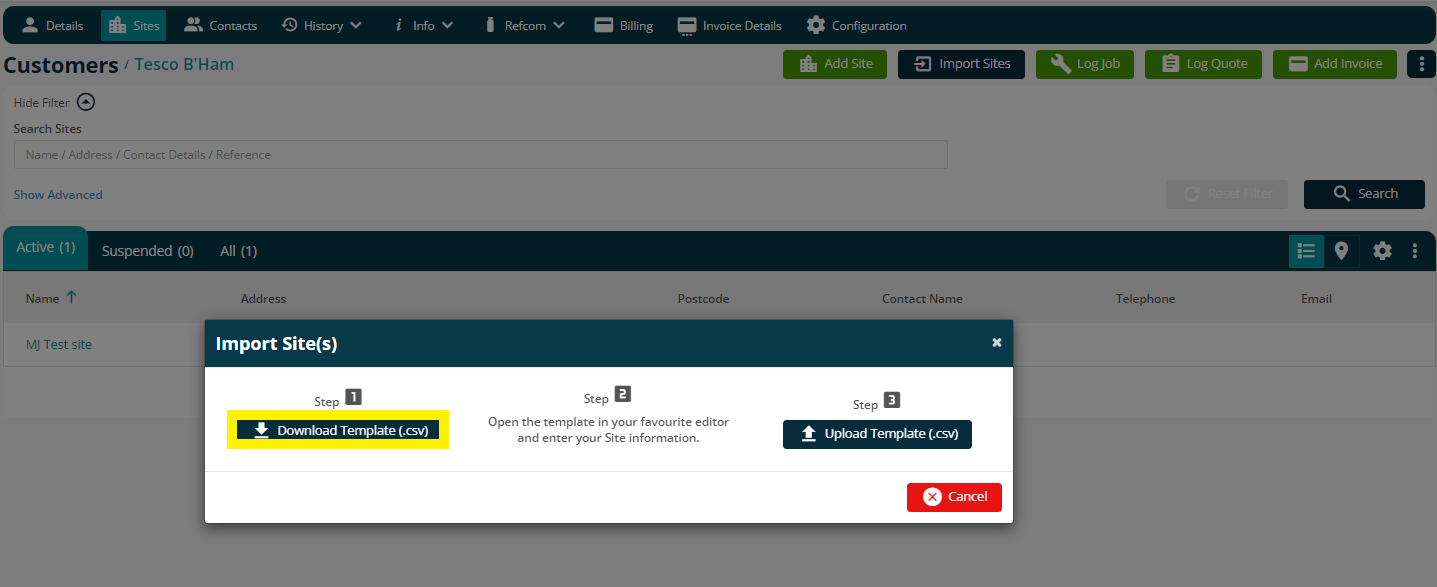 ---
3. Mobile forms - Set Frequency for General Forms.
Users will have the option to set the frequency in days, for General forms (the Vehicle Checklist and the COVID-19 Engineer Daily Form), based on which the selected form will appear on the engineer's mobile device.
These forms can be viewed under the Form section, within the Main Menu page of the mobile app.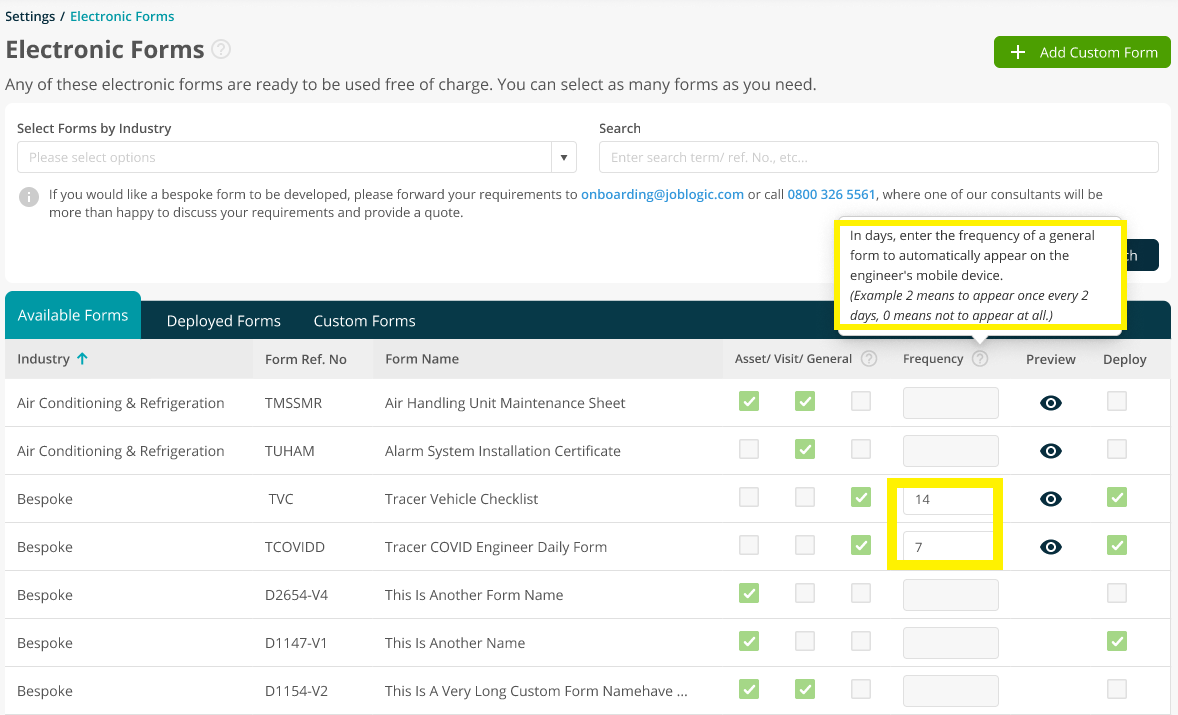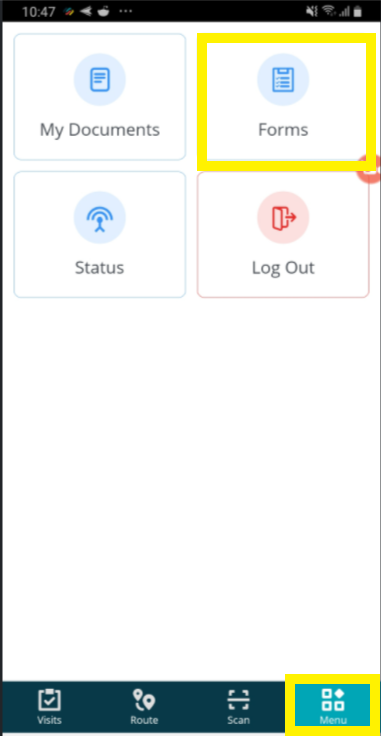 ---
For a user guide on this feature, click here.
Improvements and Bug Fixes
Improvements
Back office users can set default Account/Nominal codes that can be automatically applied when receiving payments.
Improvements have been made to the Non-Productive Time template, which enables users to add Start Time and End Time details to the Start Date and End Date columns.
Improvements have been made to ensure that Tags added within the Job/Quote screen, are saved and displayed in the same order as they were selected.
Bug Fixes
Non-functioning of 'End Date' search filter within the PPM Quotes section, has been resolved.
Display of PPM Tags instead of Note Tags under 'Add Tag(s) to Note/Attachment' within the Notes & Attachments section of the PPM Quote has been fixed.
The issue with the system displaying all the Jobs, even when a specific Job Type filter has been applied, has been fixed.
An issue with the system automatically exporting all the parts, though only a specific part library was selected, has been resolved.
Non display of Annual service Date for PPM Tasks, marked as 12 monthly instead of annually, has been fixed.
Display of incorrect round off number for negative hours, under Planner/Timeline section, has been fixed.
---
---
Was this article helpful?
---
What's Next