Release: 17th October 2019
05 May 2021

1 Minute to read
Release: 17th October 2019
Updated on 05 May 2021

1 Minute to read
---
Share feedback
Thanks for sharing your feedback!
Joblogic Latest Releases
Scheduled for release on 21.10.2019. Please note that this date may be subject to change.
Notifications on Engineer Arrival
Email and SMS messages can now be sent to your contacts when an engineer arrives on site for a job. These can now be set up from any of your contacts, as normal.
1). New 'Engineer Arrival' event set-up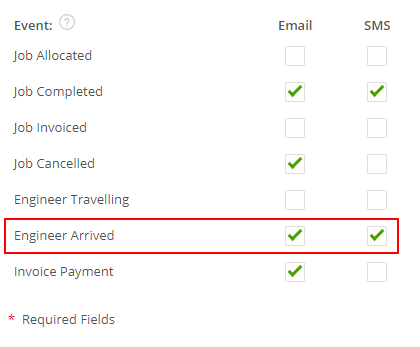 Supplier Invoice – VAT Override
When adding Purchase Order Invoices and Credits, you may now optionally enter an "overridden" tax amount. This will allow you to easily avoid rounding errors of small amounts.
2). New 'Overridden VAT' box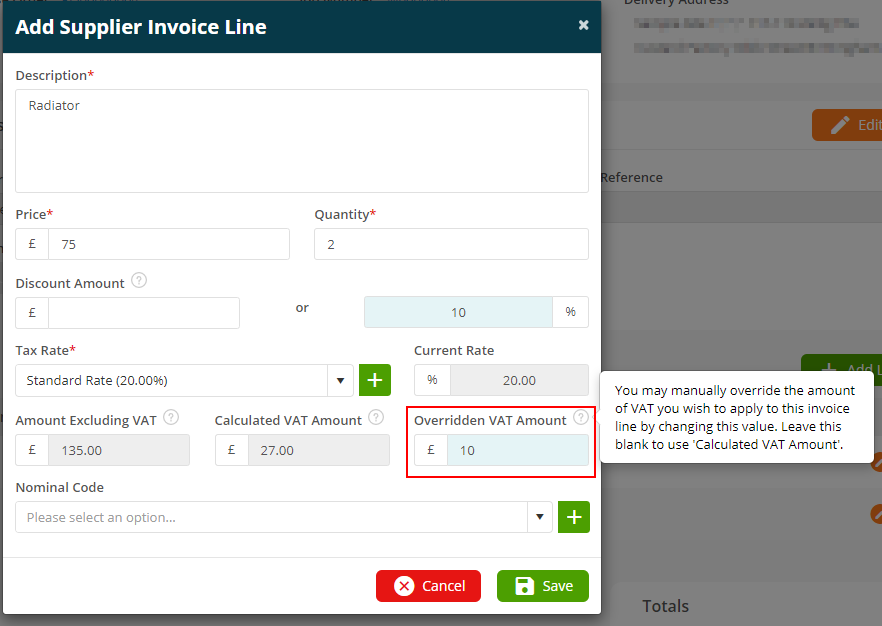 Improvements, Modifications & Bug Fixes
Improvements
2 new tags have been added for job email and SMS templates: 'AppointmentDateOnly' and 'AppointmentTimeOnly'.
Transfer notes are no longer requested within the REFCOM module when returning virgin cylinders.
There have been performance improvements for customer portal job searching.
Bug Fixes
We have made multiple fixes for PPM contracts with asset moving and saving.
We have fixed an issue within the electronic form builder whereby "." was being used in property names.
An issue with decimal places in 'Task timing' has been corrected.
We have fixed an issue with moving new/edited assets to and from jobs.
An issue with PPM invoice email history has been fixed. Previously the user could not access details of automated emails that they had sent. This has been rectified.
---
Was this article helpful?
---
What's Next