Release: 17th September 2019
05 May 2021

2 Minutes to read
Release: 17th September 2019
Updated on 05 May 2021

2 Minutes to read
---
Share feedback
Thanks for sharing your feedback!
Joblogic Latest Releases
Scheduled for release on 23.09.2019. Please note that this date may be subject to change.
Purchase Order Credit & Job Costing Improvements
When a purchase order is credited, we will now automatically copy all items which have not already been credited into the new credit report.
When a purchase order is resolved ('In Query'/'Outstanding' invoice status), the amounts are now logged and shown in both 'Purchase Order > Items' and 'Job Costs' screens. The amount (excluding VAT) is also used in calculating job profitability.
It is now possible to see a list of supplier credits from all purchase orders added to a job from within the 'Costs' tab on the 'Job Detail' screen.
The 'Resolve' button is now available if the supplier invoice is less than the purchase order value.
1) Purchase Order Adjustments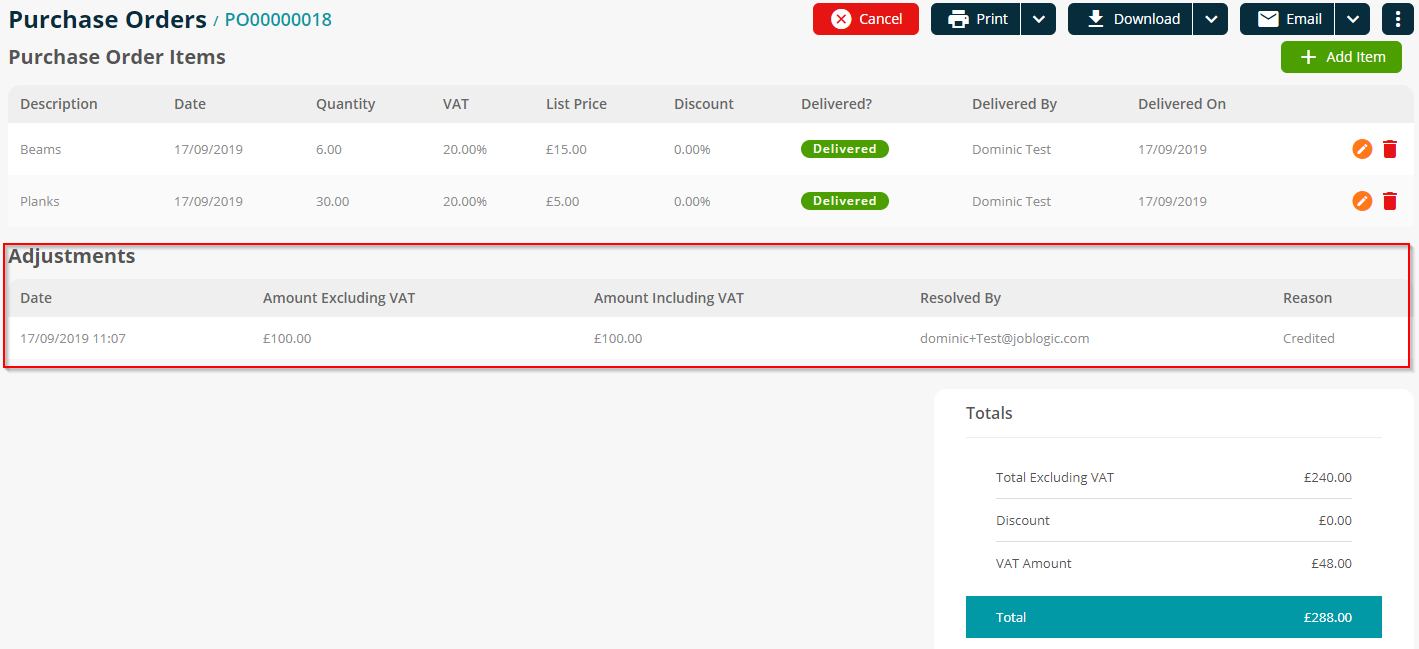 2) Adjustments and Supplier Credits found within Job Costs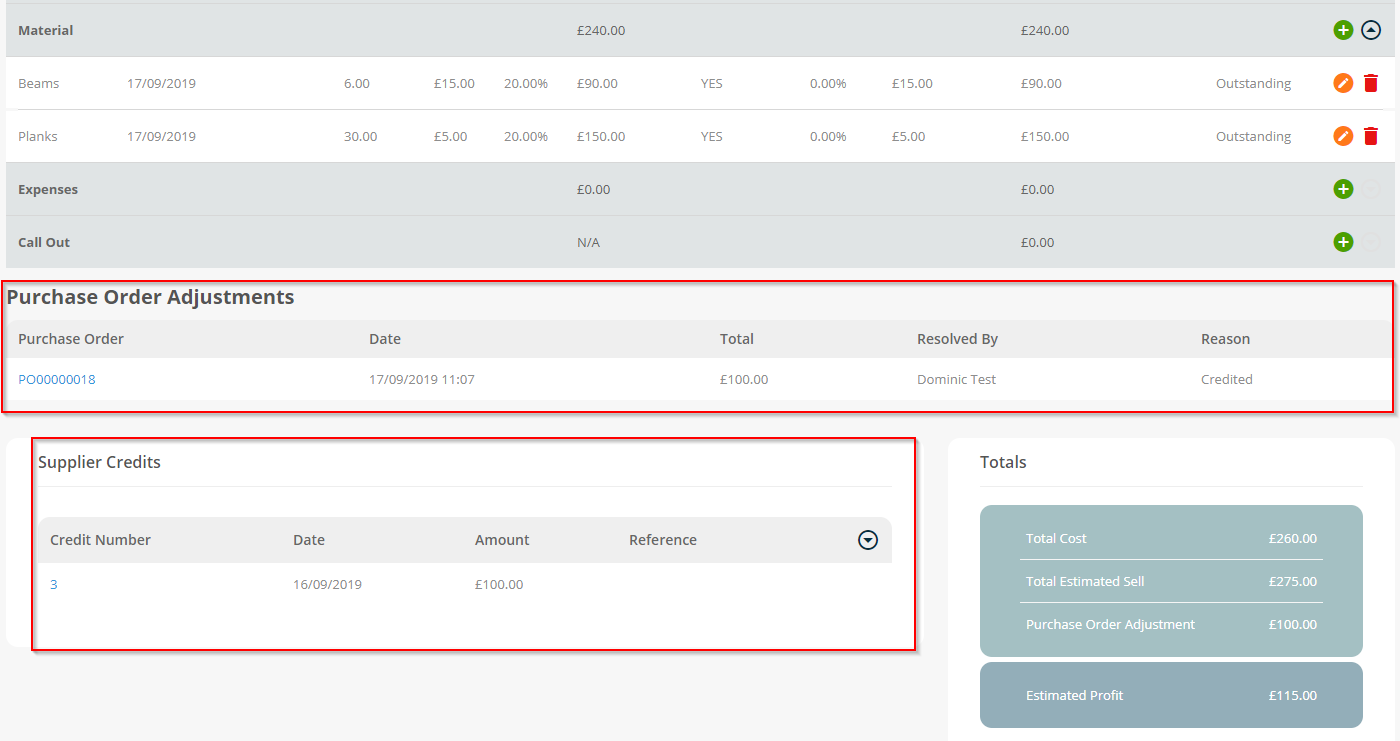 PPM Invoices can now be viewed in the Customer Portal
A portal link page has been implemented for PPM invoices.
You may send these invoices out to your clients, who can then pay them via credit card through the Portal.
Active Portal users can now also search for PPM invoices & credits, and click into their respective detail pages.
Improvements, Modifications & Bug Fixes
Improvements
Moving forward, records within the 'Job Status Audit' will show the name of the engineer who has triggered the status change, as opposed to only showing 'System User'.
The purchase order search/listing screen has been optimised to bring back results more quickly. Please note that 'Date Raised' field will now default to the first day of the month, six months previously.
If users have 'Add/Edit/Delete' options but no 'View Note' permission, they should still be able to see notes and attachments added by themselves. They should only see nothing if they do not have 'View/Add/Edit/Delete' permissions.
The job profitability panel will now include values for 'Total Invoiced (Draft)' and 'Total Undelivered Purchase Order Items'.
When logging a new job in the planner, if a user clicks off the 'Log Job' box, a warning will notify them before the pending job is discarded.
We have added a company setting for showing and hiding item numbers in the cost description.
Bug Fixes
We have fixed an issue whereby the 'Resolve' action button against a 'Purchase Order' would disappear after adding or removing line items. Previously it could only be brought back by refreshing the page. This has been resolved.
We have removed the job pin icon on the tracking map once a job has been allocated & deployed.
We have improved the reset filter for the search term text box within the 'Sites, Customers, Assets, Invoices, Quotes' search screens.
---
Was this article helpful?
---
What's Next