Release : Week Commencing 21st February 2022
25 Feb 2022

2 Minutes to read
Release : Week Commencing 21st February 2022
Updated on 25 Feb 2022

2 Minutes to read
---
Share feedback
Thanks for sharing your feedback!
Release Topics
Engineer Shifts and Rota
Purchase Order Outbound Emails
New Purchase Order Data Fields
Release Details
1. Engineer Shifts and Rota
An Engineer Shifts and Rota feature has been introduced
This new feature allows users to create different shifts for engineers and a rota comprised of these shifts
The shifts and rotas created inform both the Planner and Route Scheduler and can be used to incorporate holiday and any other non-productive times such as training sessions. This will provide users with an even more efficient, easily accessible visual indication of which engineers are available for work and at which times when planning and scheduling jobs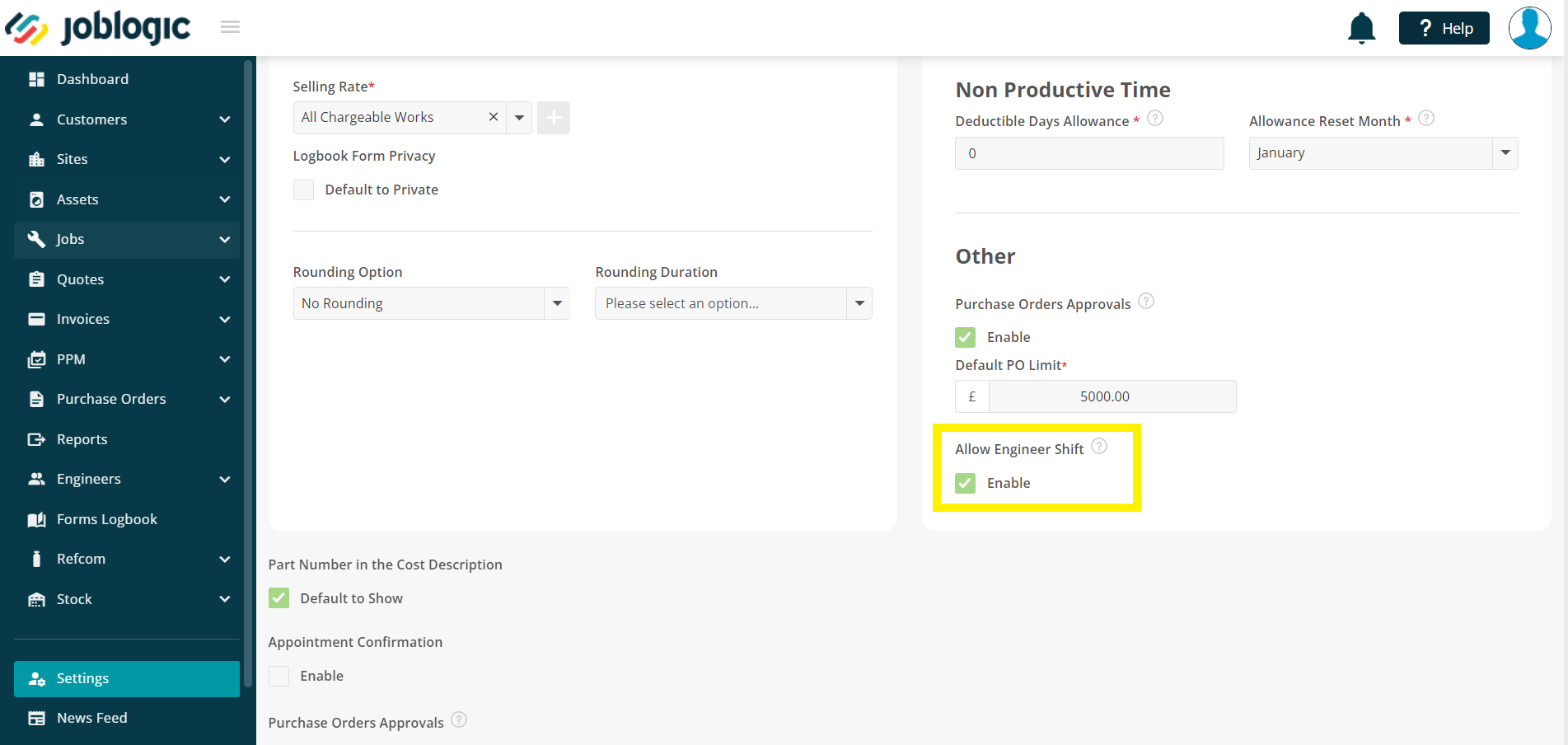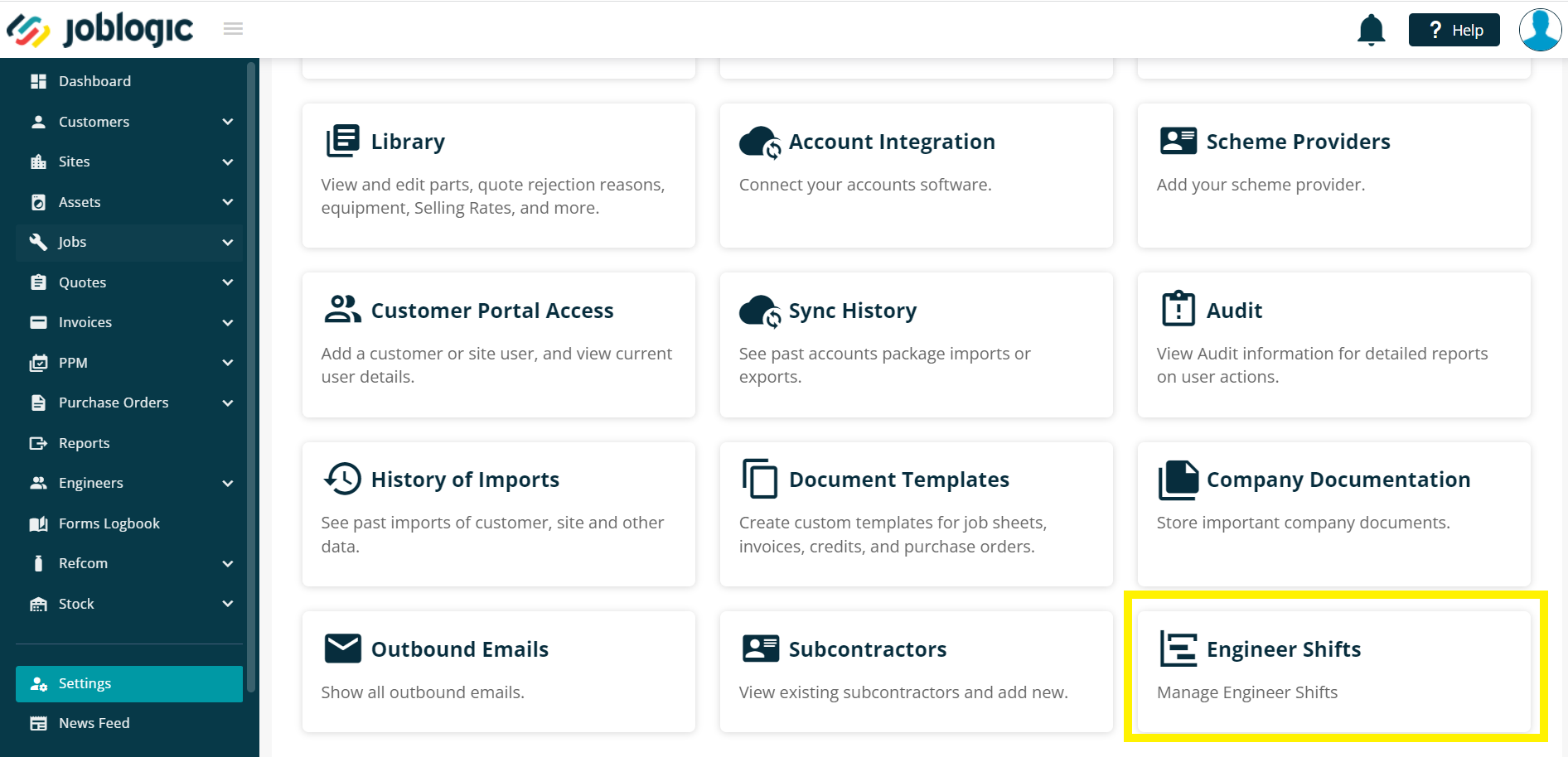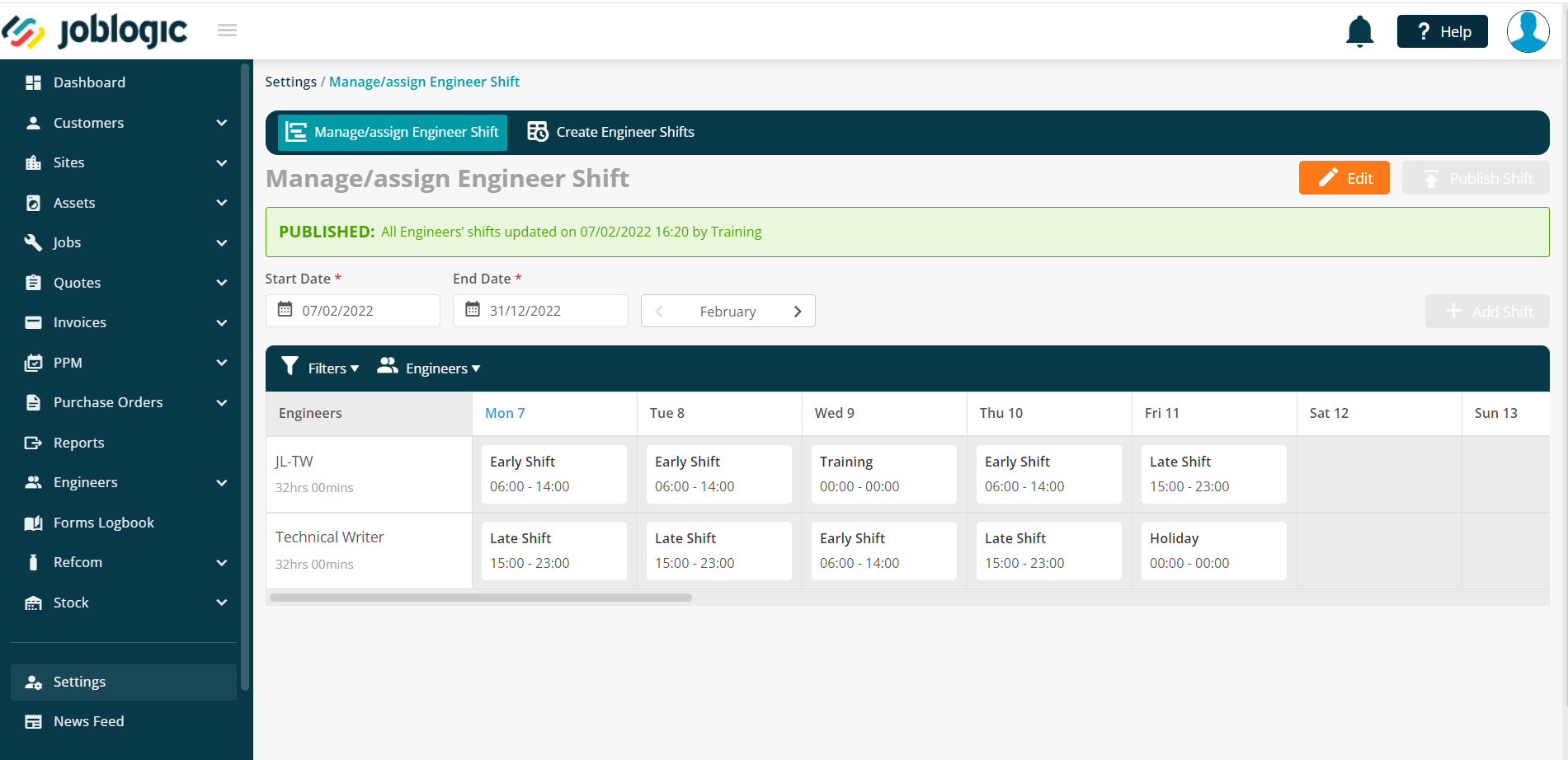 ---
2. Purchase Order Outbound Emails
A new 'Outbound Emails' area available against individual purchase orders has been created
This feature will allow users to see the history and details of any emails sent to suppliers or other stakeholders for a particular purchase order allowing for more effective management of purchase order sharing and resharing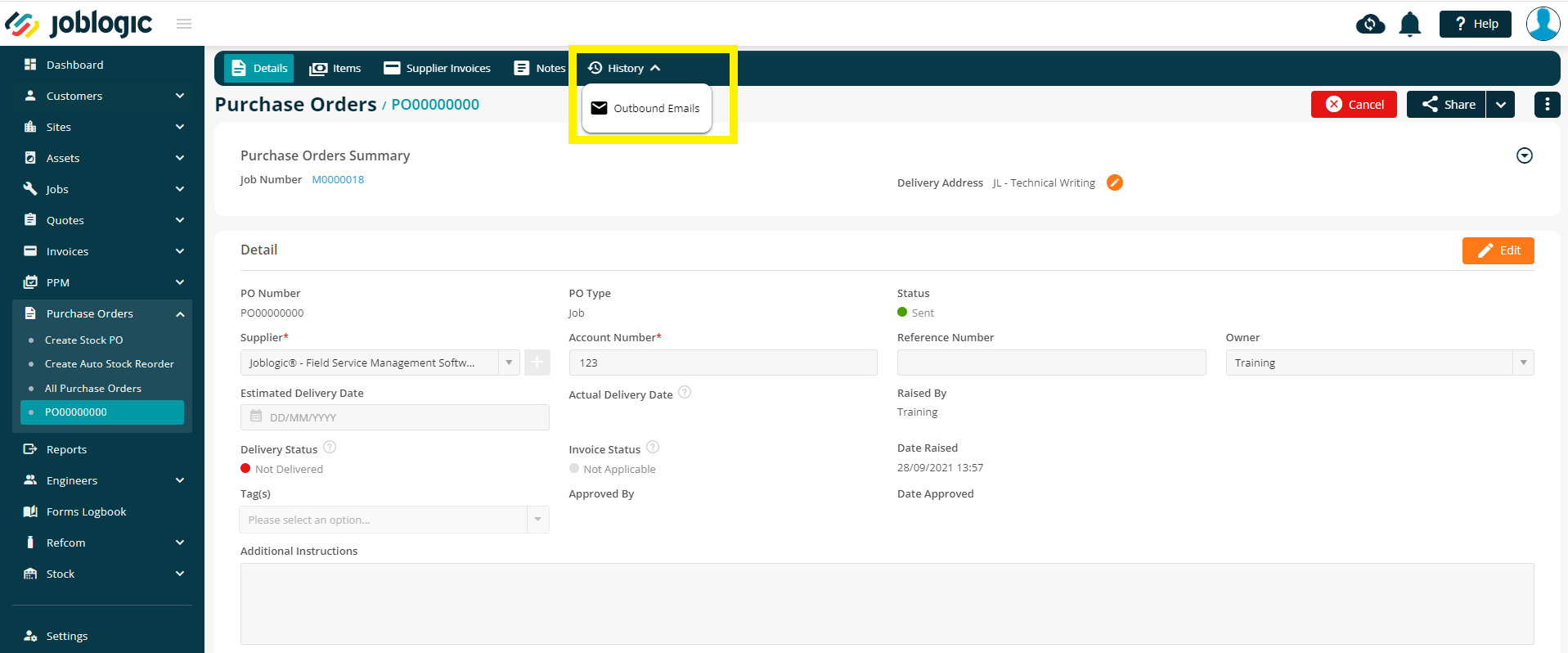 ---
3. New Purchase Order Data Fields
New purchase order data fields of 'Subtotal' and 'Total Excluding VAT' have been added within the purchase order module for line items
These fields have been added as columns within the 'items' area of individual purchase orders and the 'items' area of individual purchase order templates allowing users to view this data within the system more easily
Purchase order document template tags of @@Line_Subtotal@@ and @@Line_Subtotal_ValueOnly@@ have also been added allowing users to present this data via purchase order documents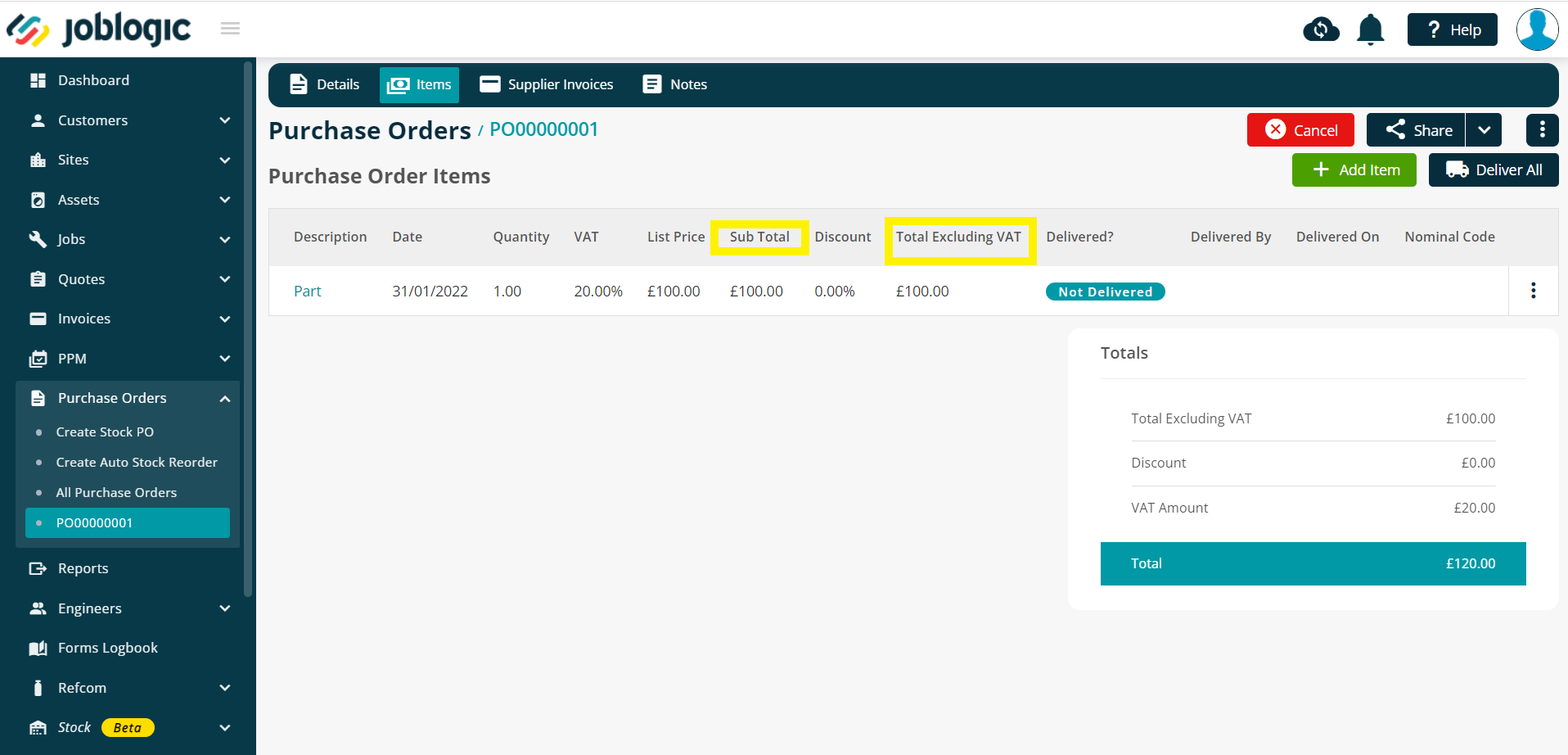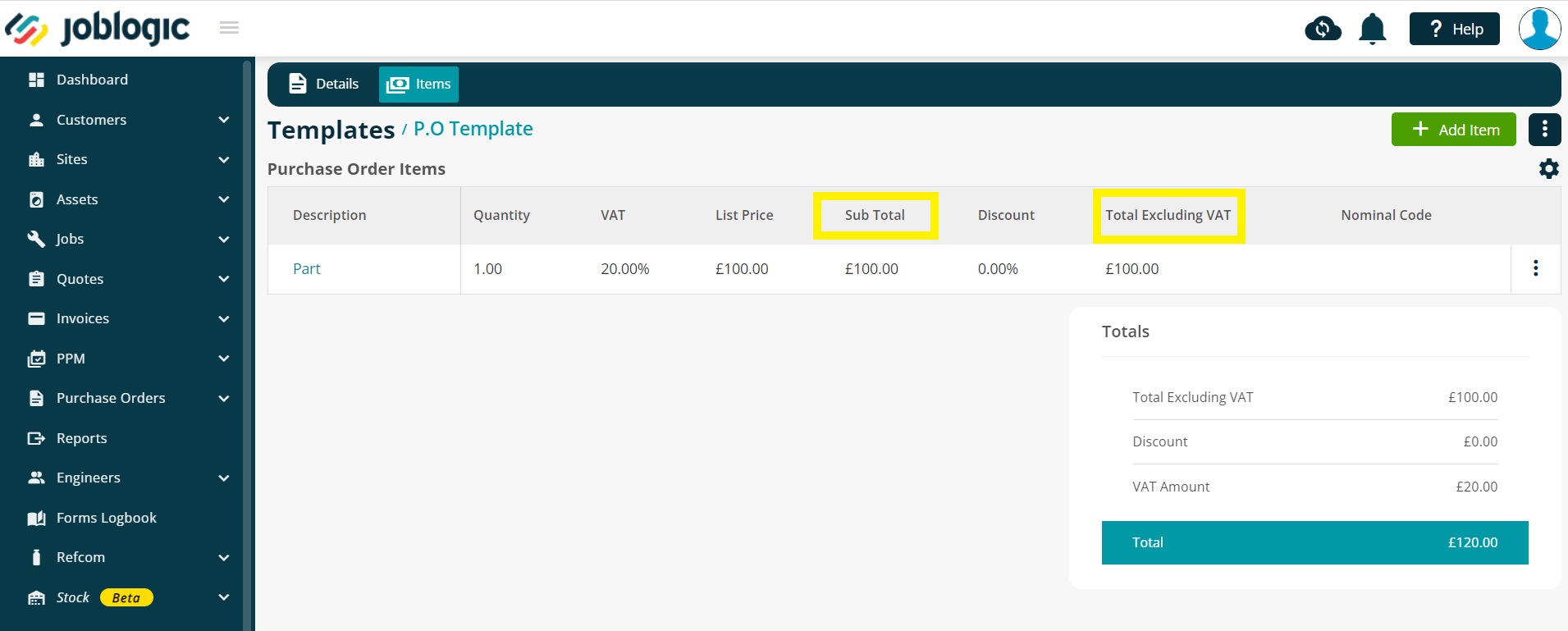 ---
Improvements, Modifications & Bug Fixes
Improvements and Modifications
Further work has been conducted with regards the auditing feature throughout the system, specifically for the invoicing, crediting, payments and sites areas
Work for an upcoming 'Visit Quick Complete' function on the mobile app has been implemented for the associated areas of the back office
Work for an upcoming 'No access once arrived onsite' function for the mobile app has been implemented for the associated areas of the back office
Bug Fixes
An issue within the Refcom module whereby searches via refrigerant type were showing incorrect results has now been fixed
An issue with Portal Links being duplicated when inserted in an email has been fixed
A problem with signatures not being cropped when synced from the Joblogic mobile app to the back office has been resolved
An issue with cancelled purchase order notifications presenting incorrectly has been fixed
An issue whereby parent and child sites were displayed incorrectly when adding a related site has been resolved
---
Was this article helpful?
---
What's Next