Release: 24th November 2020
30 Apr 2021

2 Minutes to read
Release: 24th November 2020
Updated on 30 Apr 2021

2 Minutes to read
---
Show In Warranty; Information for Assets
When viewing Assets a new banner will appear to advise if it is in Warranty.
The information appears on the following screens:
Asset – to see that an individual Asset is in Warranty.
Job Assets – when selecting Assets and when editing.
Job – to see all Job Assets in Warranty.




Use the Map View for All Query Screens
A new map view has been introduced to show where query screen items appear on a map for Customers, Sites, Jobs & Quotes.
A new map view icon will appear on these screens to allow you to switch to map view.
Users can switch back to the list view at any time.
The map view will display a pin for every filtered result.
Results won't display if an invalid address is held against the Customer/Site.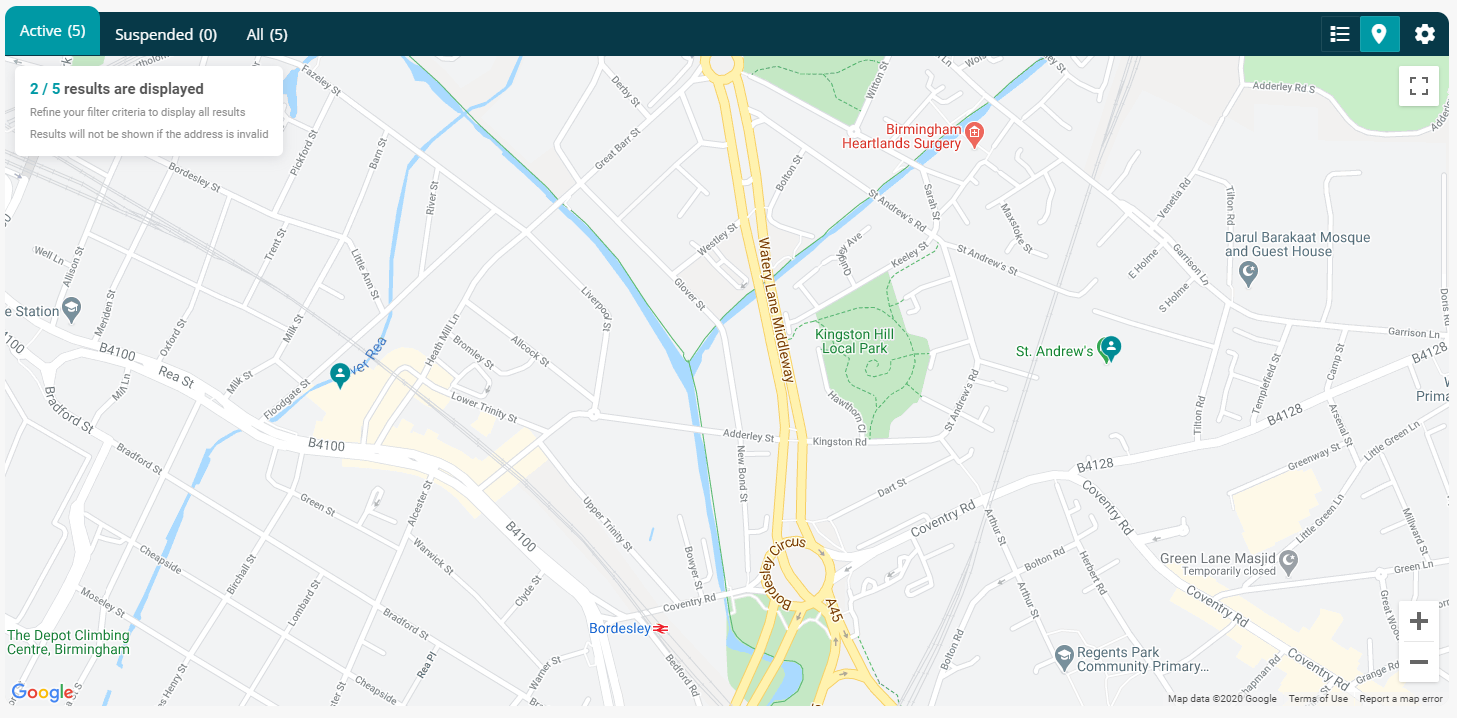 Improved Job Search in Planner
A new Job(s) panel has been created to replace the Unassigned Work panel.
This includes a new quick search feature to find jobs.
A list of jobs that require Allocation exists along with a list of All Jobs (based on the current filter).
The filter has been enhanced to include all filters available in the All Jobs screen (including Trade, Owner, Priority, etc.).
Users can store saved Quick Filters to easily display the data based on commonly used filters.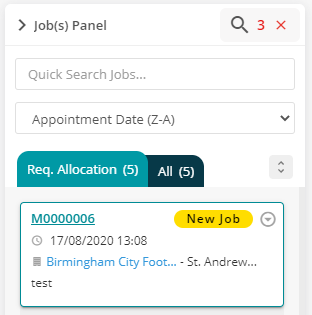 Improvements, Modifications & Bug Fixes
Bug Fixes
Issues with map view with filtered results have been fixed.
A problem has been fixed where users couldn't click on 'Add Engineer' button on Plannerboard.
An issue when logging Related Quote has now been fixed.
Fix for asset undo bug when toggling refrigerant on/off.
We have fixed an issue where 'Audit' tab in Vehicle Detail screen would always show "No matching results found".
We have resolved a problem with Installation & Warranty dates not updating in portal.
Fix for paging on Pay Bands search screen.
After form clone if any errors display as validation rather than toast message.
Fix for a problem where field engineer and reason are reset when validation already active.
Updated invoice description length to be truncated at 50 characters.
We have added validation to make and model length on-site asset.
Fixed issue adding duplicate costs when manually accepting and auto accept from mobile feature is set up.
Improvements/Modifications
Map view has been modified to display a maximum of 50 results.
Users can add address into Site / Customer map view.
A reference to Job detail in portal has now been added.
Users can add order function to import history table.
Users can now sort by Postcode in All Jobs list table.
We have added a visible "Edited" tag to customer notes that have been edited since creation. Hovering over this will
show when and who edited this note.
Users can add site asset to job asset when one is created on the fly.
---
Was this article helpful?
---
What's Next