Release: 28th December 2021
04 Jan 2022

1 Minute to read
Release: 28th December 2021
Updated on 04 Jan 2022

1 Minute to read
---
Share feedback
Thanks for sharing your feedback!
Release Topics
1. Log Job - Redesign
2. PPM - Annual Service Date
3. Engineer Travel Restrictions
Release Details
1. Log Job - Redesign
There have been redesigns implemented to all Log Job screens within the back office.
Users can choose to view these updated screens or keep the old view by selecting a toggle when they first navigate to the Log Jobs screen.
There have been some enhancements to the Contacts section. New search functionalities have been added and new checkboxes allow users to filter by selected contacts.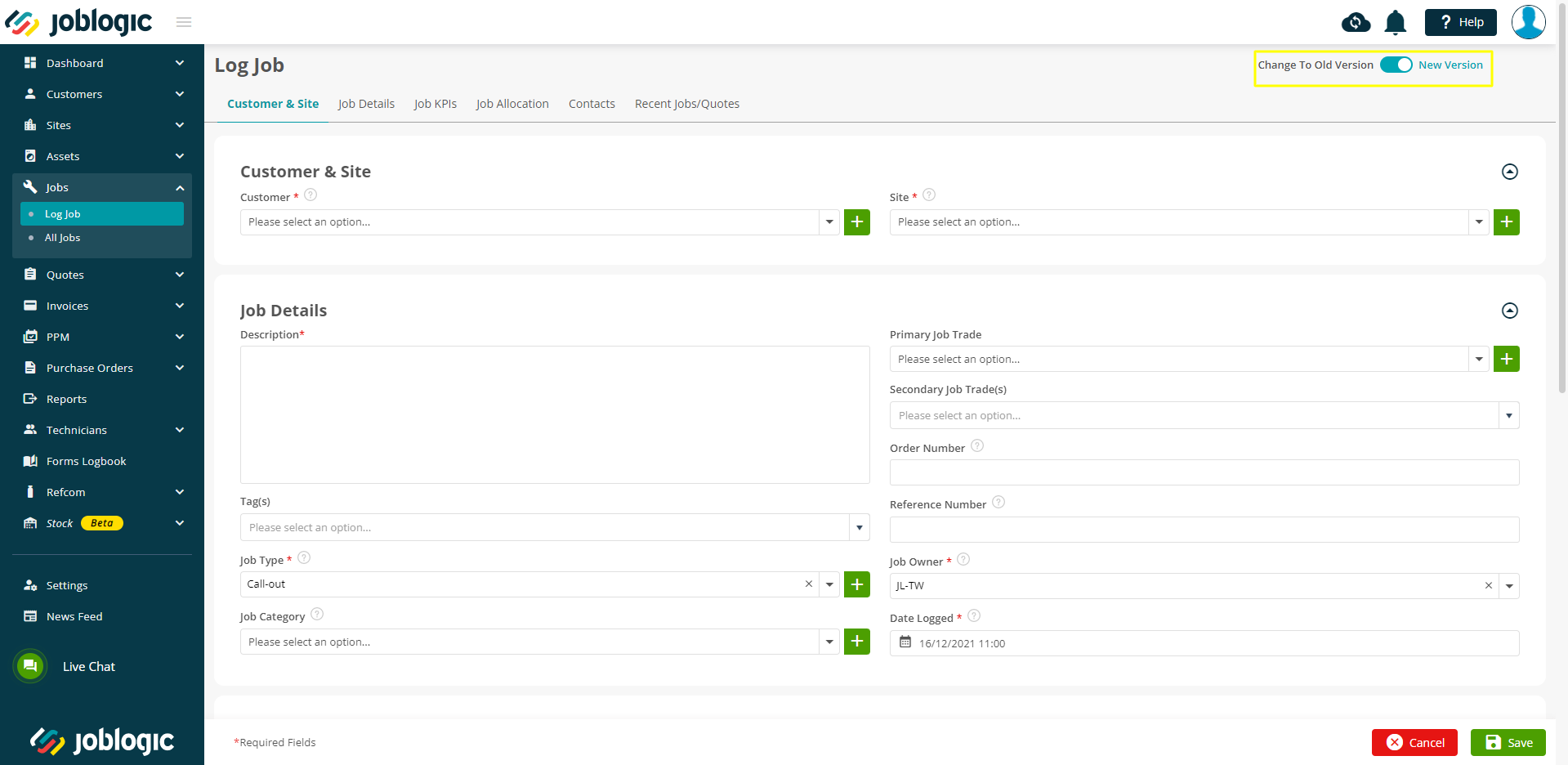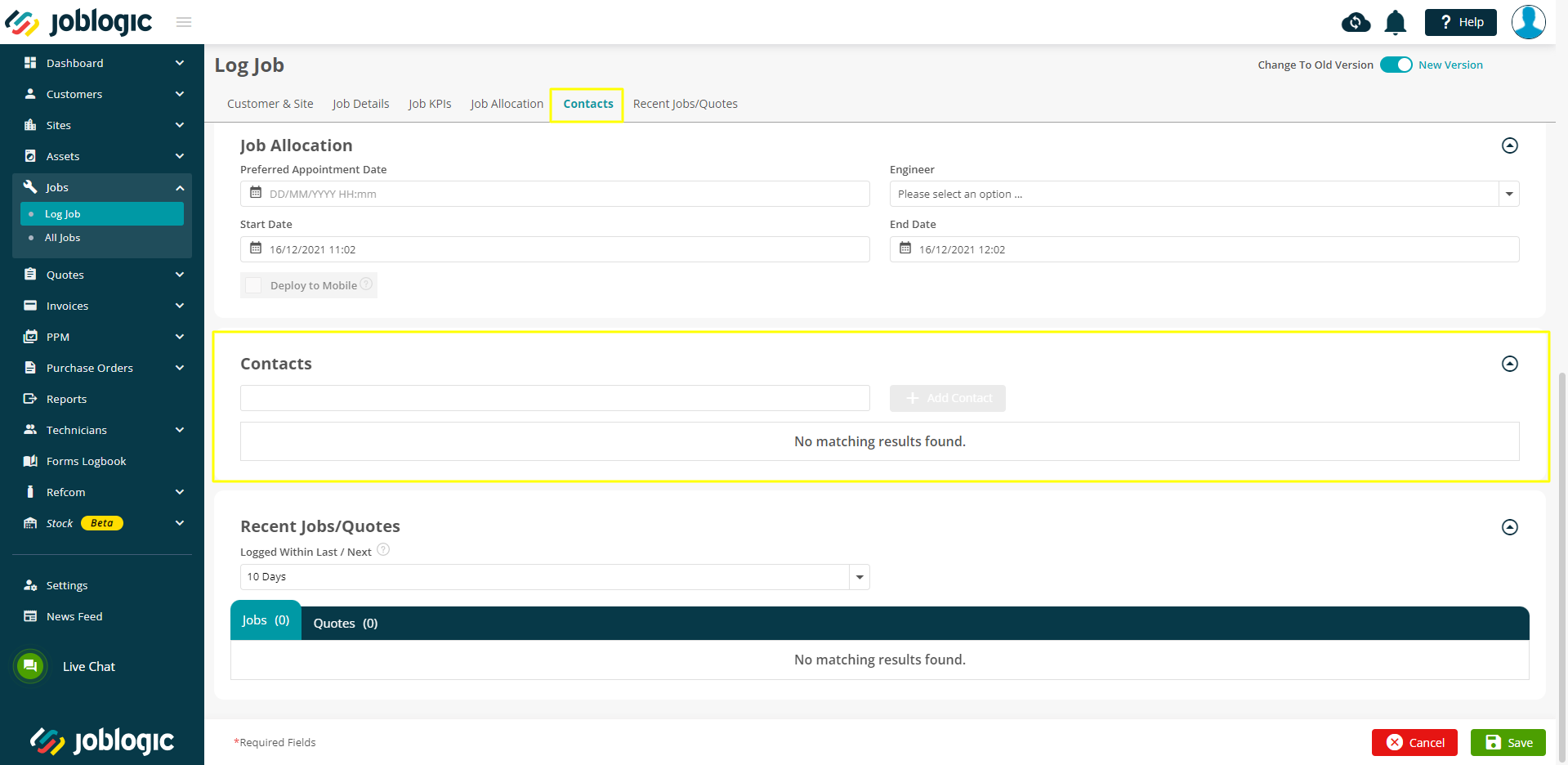 See here for a user guide providing more information and details on this feature.
2. PPM - Annual Service Date
When a user marks a task which recurs every 12 months, the Annual Service Date is now shown in the Schedule tab in the back office.
This has been implemented so these tasks align with tasks marked as yearly as they are displayed differently in the planner.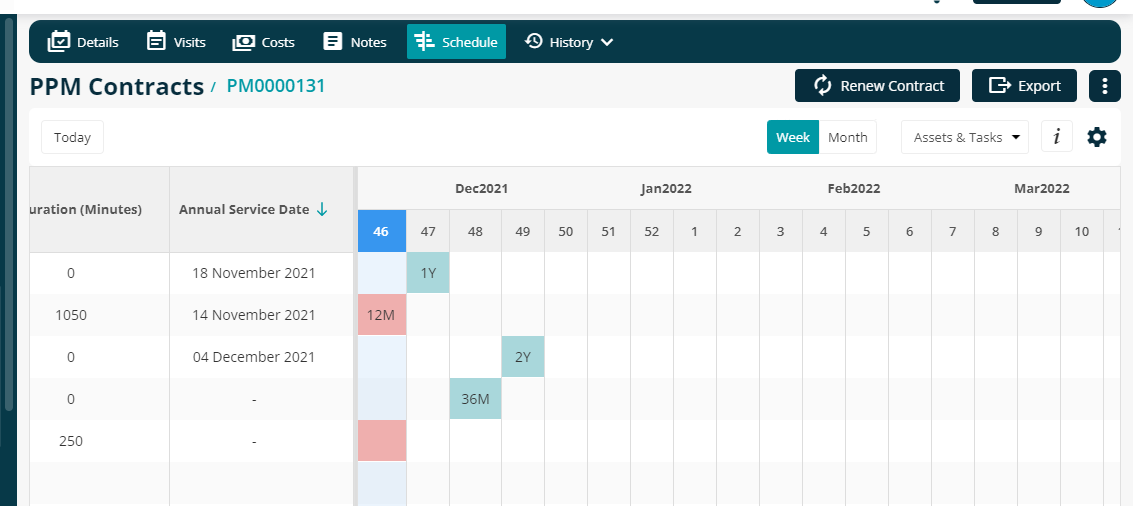 3. Engineer Travel Restrictions
Engineers will be restricted from setting the status of a visit to travel if they have not yet completed an existing visit.
A green checkbox on the System Setup page in the back office enables users to restrict engineer travelling to allow them to complete ongoing visits first.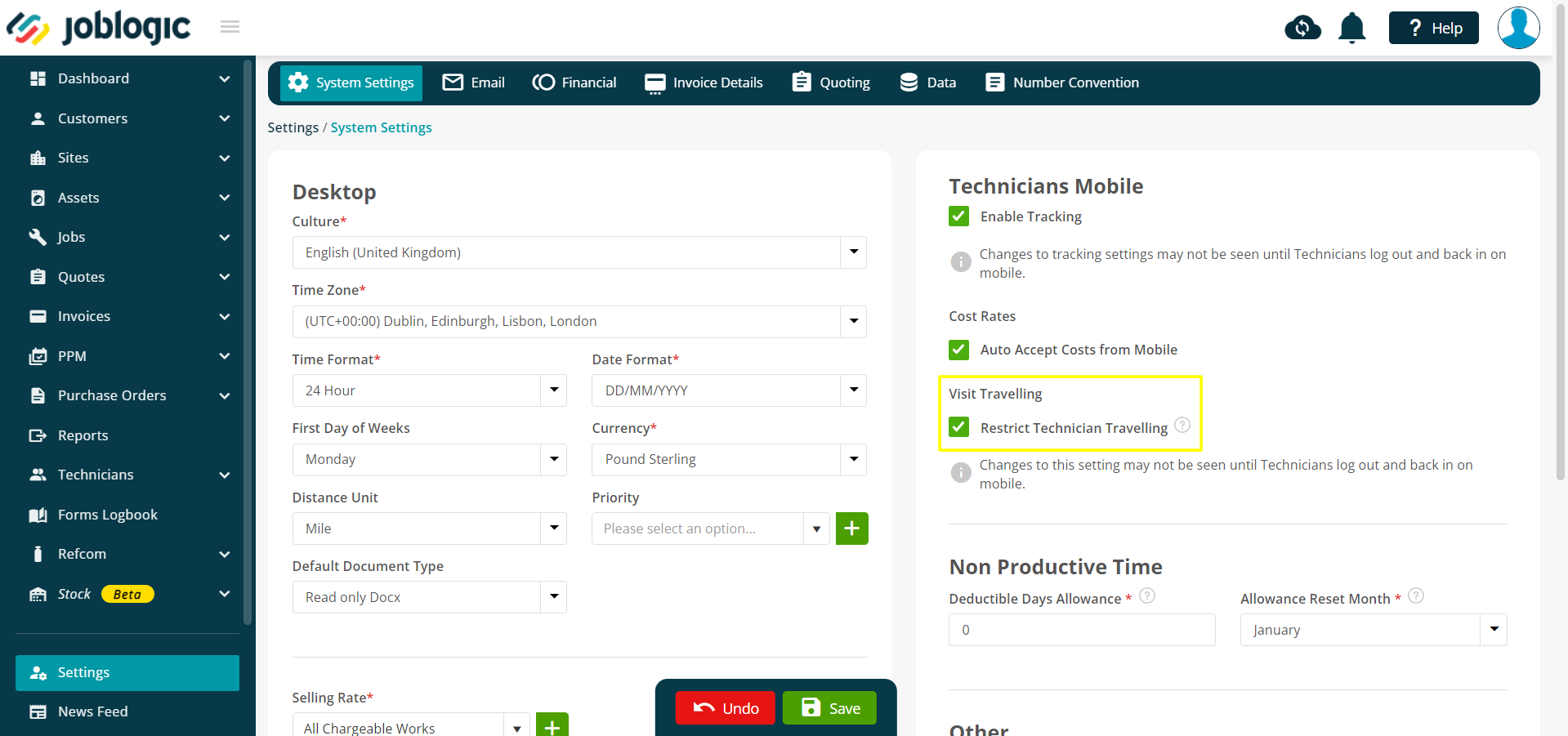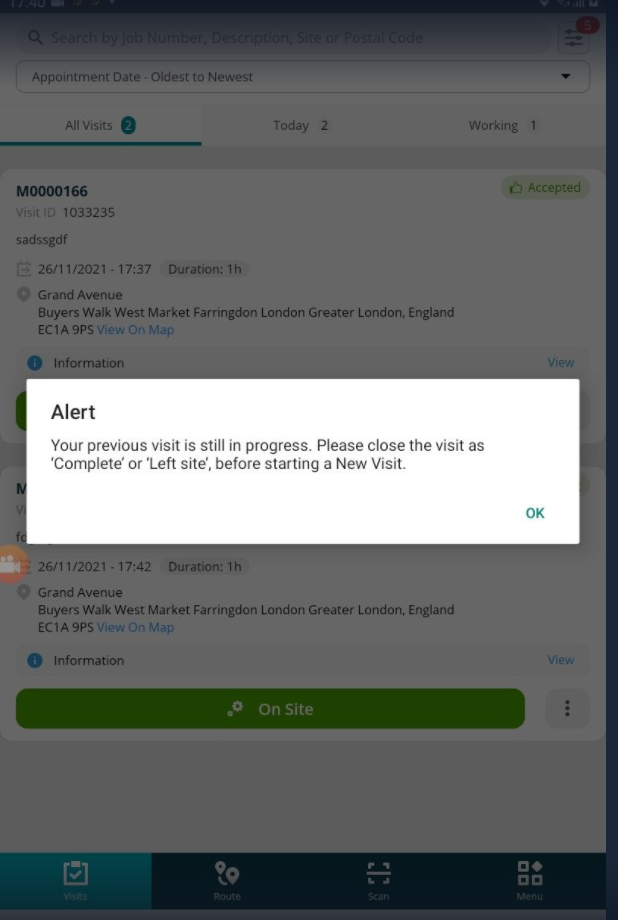 Improvements, Modifications & Bug Fixes
Improvements and Modifications
Job owner details have been added to the Mobile App.
Further work has been implemented into fully accomodating the Audit feature. A new 'Audit' option has been added to the Site Asset tab to view audit records.
Joblogic now supports Localise for Tenant.
Bug Fixes
Several incorrect document templates have been removed from the system.
---
Was this article helpful?
---
What's Next