Release: 4th August 2020
30 Apr 2021

1 Minute to read
Release: 4th August 2020
Updated on 30 Apr 2021

1 Minute to read
---
Notes – Attachments Redesign
A new design for the attachments in the notes tab has now been created.
This will also show a thumbnail of any images attached.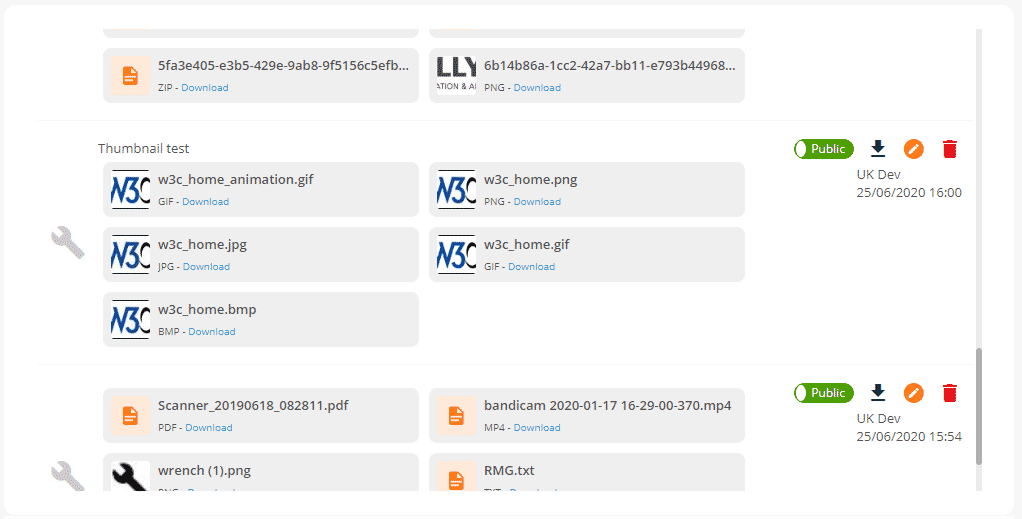 Improvements, Modifications & Bug Fixes
Improvements
The new, improved table style has been implemented for Invoice Detail/Credit.
The invoice lines table has also been changed to the new style.
Bug Fixes
When an engineer logs a job via the Mobile app, the Event Notification settings for any Customer or Site will now also be copied across.
We've amended an incorrect label when changing Invoice Address for PPM Invoice. It's been changed from "Credit to Site" to "Invoice to Site"
We've fixed an issue when editing a Purchase Order. Originally if you changed the Supplier, the Account Number didn't pull through the new supplier's account number. This has been rectified.
We've fixed a textbox issue whereby 'Search Jobs' would not clear after refreshing the page.
'Last service date' is now not available to be edited. It has been changed to a label for clarity.
Previously typed text on 'Asset Class' will no longer appear when there's no match.
PPM Contract – We've fixed an issue with "Date to Raise/Payment Due" not displaying Date-time picker when interacting with it.
We've fixed an issue whereby the Date-time picker input in Invoice/Credit details would not show.
We've added a fix for any changes in "Edit Contact" popup from the Job Contacts tab not being saved.
---
Was this article helpful?
---
What's Next