Release: 4th February 2020
30 Apr 2021

2 Minutes to read
Release: 4th February 2020
Updated on 30 Apr 2021

2 Minutes to read
---
Share feedback
Thanks for sharing your feedback!
Joblogic Latest Releases
Scheduled for release on 17.02.2020. Please note that this date may be subject to change.
2 New Optional Tags Added to Jobsheet Templates
@@Visit_StartDate@@
@@Visit_CompleteDate@@
2 New Optional Tags Added to Standard Invoice Templates
@@MostRecentVisitStartDate@@
@@MostRecentVisitEndDate@@
Non Productive Time – Moved!
Non-productive time has been moved to the engineer section and brought up to date. Users can also now book time directly from the list screen.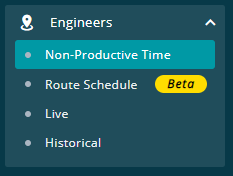 Appointment Confirmation
Visits will now have the ability to be "Approved". This means that customers will be able to approve visits before you start deploying visits to engineers.
This should help you only deploy out visits that have actually been approved by your customers.
Customers can be informed via email or SMS, and they will approve the visit via the portal link.
A new approval link can be sent over through existing emails and SMS customer alerts.

Dynamic Dashboard Permissioning
Dynamic Dashboards can now have custom permissions setup on a per user basis. Users can either be invited to view or edit each dashboard. Primary users will always be able to edit all dashboards.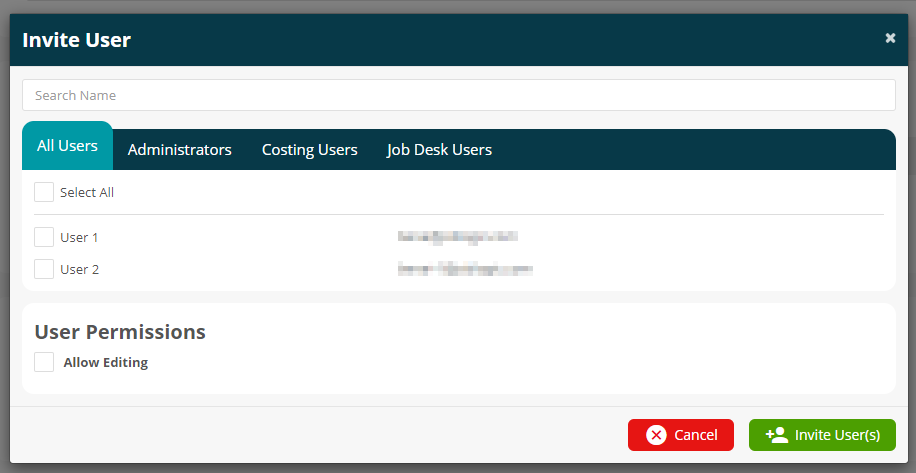 Renewing a PPM Contract
You will now have the option to allocate the visits to the same engineers as before.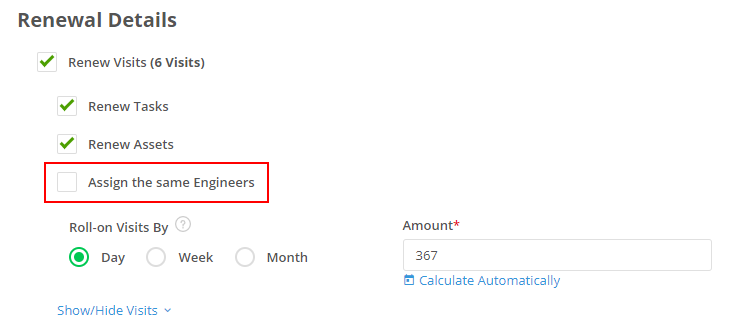 Engineer Notifications
An option has been added to inform your engineers when a visit has been deployed. This can be done via email and SMS.

Manual Form Upload
Users will now be able to upload manual copies of forms for referential purposes. Please be aware that there is a size limit on files you can upload.
This feature can be enabled via a permission.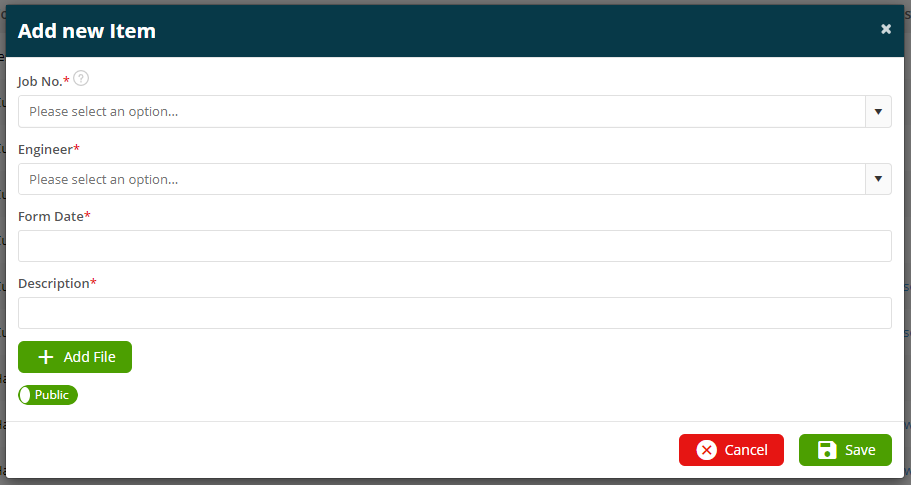 Improvements, Modifications & Bug Fixes
Improvements
Quote Number columns in Quote Tables are now sortable.
A new column has been added to Job search, 'Appointment Date'. It can be sorted by and moved around the columns as usual.
Notifications will now be hidden after 2 weeks.
Bug Fixes
Scheduler – We have fixed an issue where a visit would not be automatically deployed when dragging between engineers.
Portal link – An issue has been fixed with the "Next" button not working correctly for attachments.
We have fixed an issue with Job search results change from page 2+ when filters include tags.
Customer Portal & Portal link – We have fixed a bug with quotes being able to be approved even after being approved/upgraded by the office.
Purchase Order Emailing – We have fixed an issue where supplier email was not being filled in when checked.
An issue has been fixed when ordering by DateLogged on the Job search screen.
PPM Invoices – We have updated PPMContract Start and End dates to match regional format.
Historical tracking – This will now centre map to fit all markers on search.
Job Allocation and Contact sections will now no longer be hidden when navigating to the Related jobs/quotes tab in the create job popup.
Issues have been fixed with accepting multiple Job costs where 1 was invalid.
---
Was this article helpful?
---
What's Next