Release : Week Commencing 30th May 2022
31 May 2022

1 Minute to read
Release : Week Commencing 30th May 2022
Updated on 31 May 2022

1 Minute to read
---
Release Topics
New "Actual Returned Date" for Gas Cylinders & New "Returned" Tab.
A new warning prompt when cancelling a visit from the Engineer Planner
Release Details
1. New "Actual Returned Date" for Gas Cylinders & New "Returned" Tab
Previously, the Web System displayed the "Planned Return Date" for Gas Cylinders but did not display the "Actual Returned Date."
To improve this feature, we have added a new column labelled "Actual Return Date" which will display the date when the cylinder was actually returned to the Supplier.

We have also renamed the "Return Date" to "Planned Return Date."
Furthermore, we have introduced a new Tab "Returned" to the results grid, where we will list all the cylinders that have been returned to the Supplier.

---
2. A new warning prompt when cancelling a visit from the Engineer Planner
We have added a confirmation message when a user is cancelling a Visit from The Engineer Planner to help to ensure that Visits are not removed in error.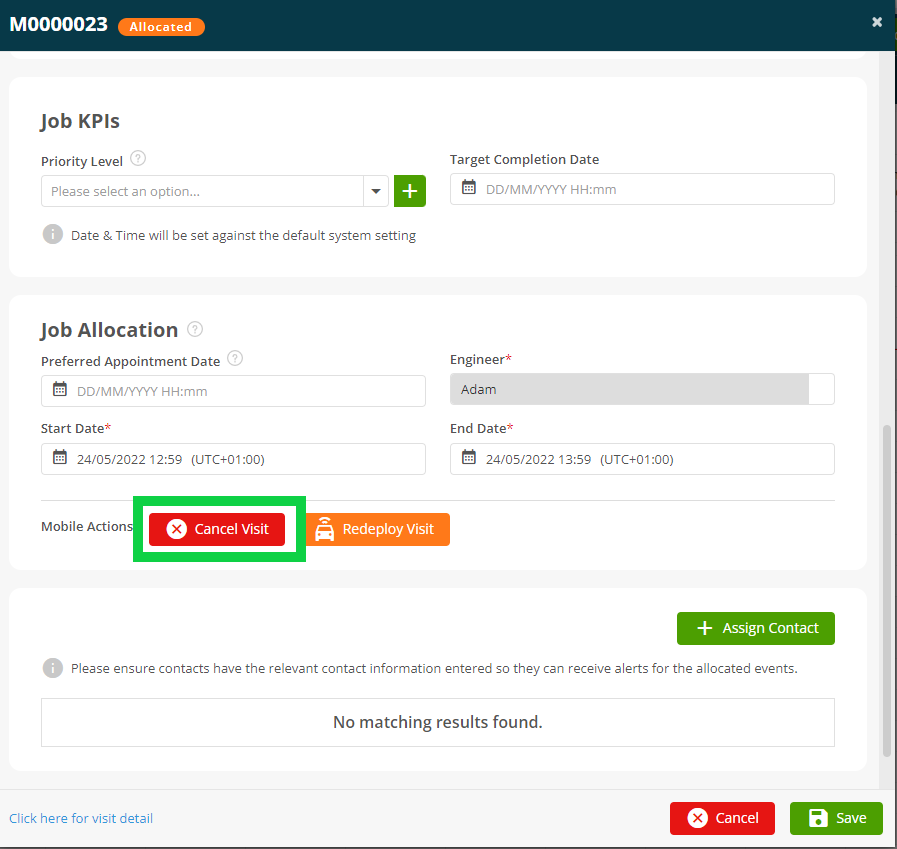 Upon clicking the "Cancel Visit" button a new warning message will be displayed.

---
Improvements and Bug Fixes.
Bug Fixes
An issue causing rounding down problems in the Web System has been resolved.

An issue where Service Type Tasks were incorrectly displayed for Assets has been rectified.

The Discount value of an SOR cost line from a quote did not display on the Invoice lines. This is now resolved.

Customer Portal - An issue preventing the user from searching Asset by QR Code on a mobile device has been rectified.
---
Was this article helpful?
---
What's Next